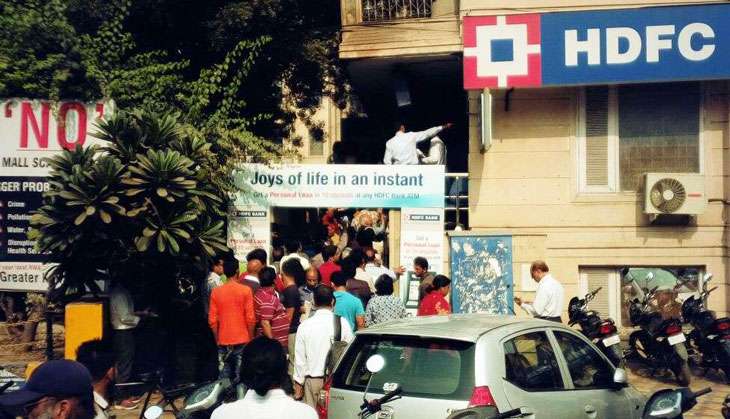 The Gurugram Police on 11 December registered a case against a HDFC bank cashier in DLF Phase-2, in connection with the 30 November seizure of old currency notes worth Rs 10.96 lakh. The case has been registered against the bank cashier named Suakant, a businessman Sunny Khanduja and two of his helpers in civil line Police station.
Four of the accused have been charged under Section 420, 311 and120B of Indian Penal Code (IPC).
As per reports, the bank manager was involved in converting old scrapped currency of higher value to new one for which he was getting ransom amount.
The Gurugram Police on 30 November recovered outlawed currency worth Rs 10.96 lakh in old 1,000 and 500-rupee notes from the helpers of Sunny Khanduja after which the matter was handed over to the income tax department.
The case was registered against four of the accused after the investigation of the Excise Department.
A massive manhunt is underway to nab the perpetrators.
-ANI