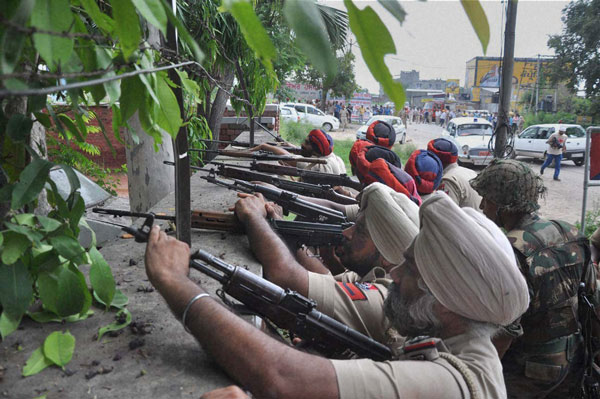 Officers investigating the Gurdaspur attacks have recovered a glove with a 'Made in Pakistan' label from the body of one of the terrorists.Ishwar Chander, Inspector General of Police, Border Range, says this is indisputable proof of Pakistani involvement in the attack. Chander said that before conducting the post-mortem of the killed terrorists, a panel of nine doctors carried out an external examination and compiled an inventory of materials recovered from the bodies.
Other evidence indicating Pak involvement
An analysis of the GPS devices found on the three terrorists revealed that their location on July 21 was in Pakistan. Initial reports had suggested that their exact locations in Pakistan had been deleted from the device.
The GPS showed that they crossed the river Ravi on the border, travelled to the railway track and arrived in Dinanagar. The GPS devices had been activated at Talwandi Point in Gurdaspur's Parmanand village, and their next target was Civil Lines in Gurdaspur town.
A highly sophisticated disposable rocket launcher had also been seized from the terrorists, but it hadn't been used.
All this evidence is being collated to confront Pakistan at the NSA-level talks which will be held on either 23 or 24 August.