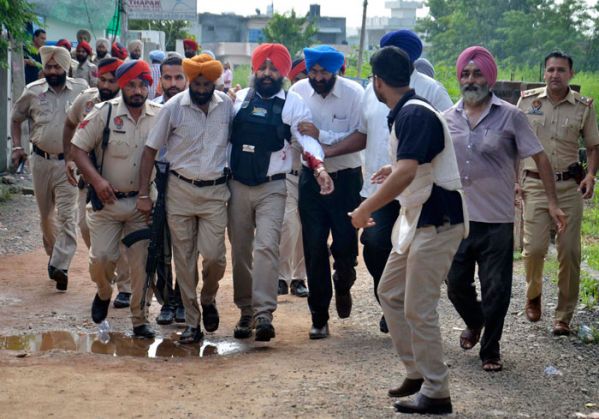 Terrorists who had attacked the police station in Dinanagar, Punjab, had come armed with lethal armour-piercing incendiary bullets (API) which can penetrate even bullet-proof vests and vehicles.
At present, the Punjab police have only 1,387 bullet-proof vests even though the state police force stands at around 80,000 personnel.
What is API?
API ammunition is much the same as 7.62 mm rounds, but in the front, they have a hardened core that can penetrate at least .7 inches of steel, the depth that is usually used in bullet-proof items.
During the examination of the recovered bullets, it was found that their head stamps had the number 71 on it. Head stamps help identify the manufacturer. Sources say that China is the manufacturer of these bullets.
The concern
Both these revelations are cause for concern as the state police has not enough resources to deal with advanced ammunition.
It is not ascertained yet whether an API bullet claimed the life of superintendent of police Baljeet Singh in the terror attack, but another inspector-rank policeman was injured by one of these deadly bullets.
Although he survived, doctors say it will take him at least six months to recover given the amount of shrapnel found in his intestine.