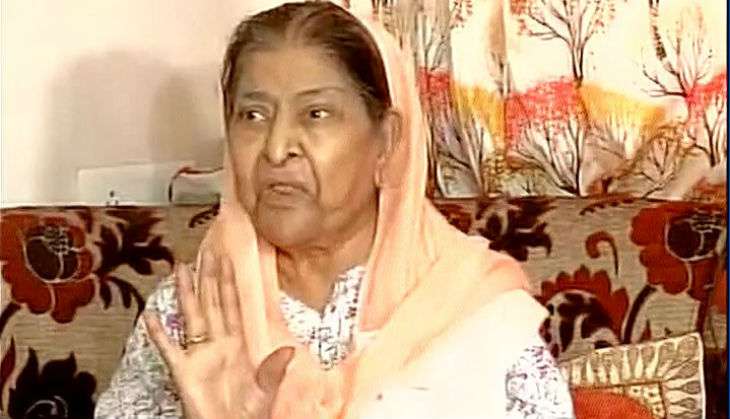 On 17 June, the Special SIT court in Ahmedabad pronounced the quantum of punishment for those convicted in the Gulberg Society massacre.
The court of special judge PB Desai awarded life term to 11 convicts, and 7 years imprisonment for 12 convicts with lesser charges. One has been sentenced to 10 years imprisonment.
Zakia Jafri, wife of former Congress lawmaker Ehsan Jafri who was killed in a mob attack on the building on 28 February, 2002, said she is not satisfied with the judgement announced and that her fight will go on.
"After so many people died, that's all the court could decide? Just 12 guilty? I will have to fight this. I am not satisfied, I am not happy. I will have to consult my lawyers again, this is not justice. They brutally killed Ehsan Jafri and this is the quantum of sentence? They should have all got life imprisonment. This case is not over for me today, we are right where we started," she told ANI.
Activist Teesta Setalvad expressed her disappointment with the punishment awarded to the convicts as well. She told ANI: "We welcome the judgement but we are disappointed in the lesser sentence. We are not for revenge verdict but reformative justice. On compensation, I don't know what judge said."
On 2 June, the court had convicted 11 people for murder and other offences, while charging 13 others, including VHP leader Atul Vaidya, with lesser offences and acquitting 36 others. A prime accused in the case, Kailash Dhobi, who had been arrested in 2002 but jumped his temporary bail this February, surrendered before the court on 13 June.