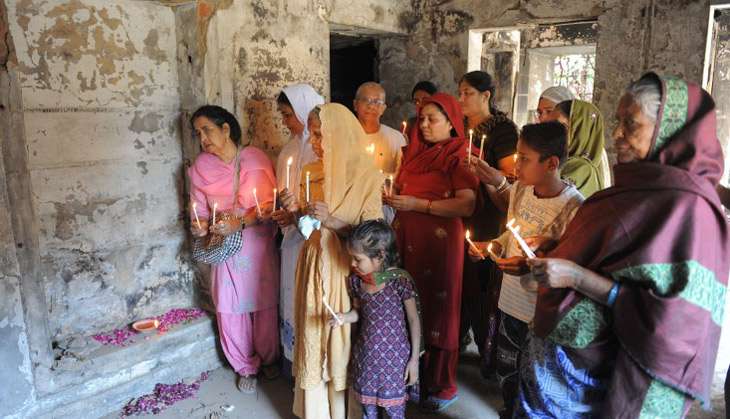 On 2 June, an Ahmedabad court convicted 24 people in connection with the 2002 Gulberg Society riots. While 36 have been acquitted in the case, the court has charged 11 of the accused with murder under Section 302 of the Indian Penal Code.
The 2002 Gulberg Society massacre claimed the lives of 69 people, including former Congress MP Ehsan Jafri.
Did you know that BJP corporator Bipin Patel is among those acquitted in the case?
Here are 5 lesser known facts about the Gulberg Society massacre:
1. The Gulberg Society massacre occurred on 28 February 2002, a day after a coach of the Sabarmati Express was burnt near Godhra railway station, killing at least 59 people.
2. Congress lawmaker Ehsan Jafri, a resident of the Gulberg Society, was allegedly dragged out of his house and burnt alive. According to reports, other residents of the society assembled near his house seeking refuge from the mob who had started burning down the houses. A total of 39 people were burnt alive while others were pronounced missing.
3. During the trial proceedings, the lawyer of the victims alleged that it was pre-planned conspiracy to kill minority community members.
4. Among the accused named by the SIT in the case, nine have been behind bars for the last 14 years, while others are out on bail. As many as 338 witnesses were examined in the case.
5. The mob claimed that they resorted to violence only after Ehsan Jafri fired several rounds on them. Jafri's wife, Zakia had alleged that Chief Minister of Gujarat, Narendra Modi was involved in Gujarat 2002 riots. Modi got a clean chit in the case in 2013.