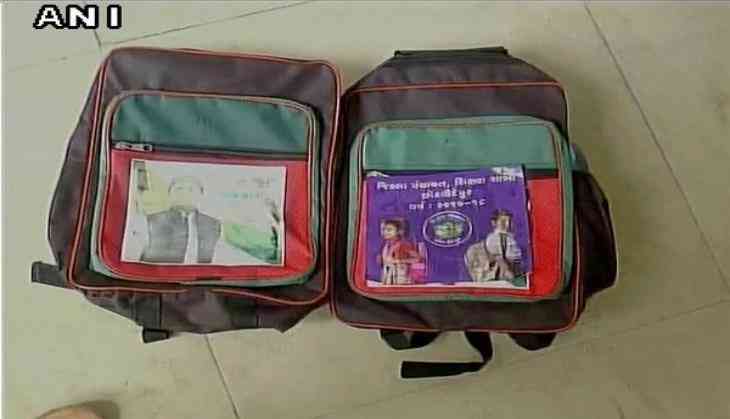 As many as 12,000 school bags were distributed by the Gujarat education department carrying pictures of former Uttar Pradesh chief minister Akhilesh Yadav in the tribal district Chhota Udaipur.
This took place during an enrolment drive.
It also carried a punch line 'Khub Padhao, Khub Badhao'.
According to reports, after the picture of school bags embossed with Yadav's image went viral on social media, the state government called for an investigation into the matter.
Reportedly, a local official claimed that the bags were supplied by a firm in Surat called Chotala.
There were stickers pasted on the bags but the photo of Yadav was bared when the students removed the stickers.
-ANI