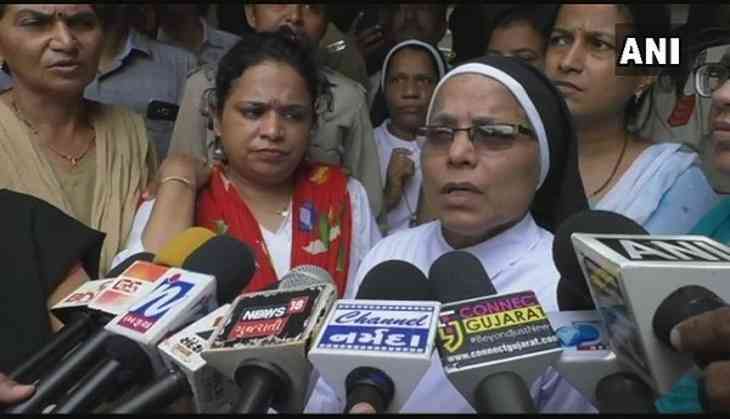 A private school in Bharuch, Gujarat, apologised on Wednesday after angry parents confronted it for barring some of the girl students from entering classrooms for wearing `mehendi' (henna).
The incident took place at Queen of Angel's Convent School, which is run by a Christian trust.
"This type of incident will not be repeated. We celebrate all festivals. We don't discriminate students on the basis of their religion. This rule has been followed in our school from the beginning. We haven't suspended anyone," said Sister Shila, School administration.
Her statement came after the school issued diktat barring the girl students wearing henna on their hands from attending classes. This diktat had received flak from the parents and local Hindu outfit.
(ANI)