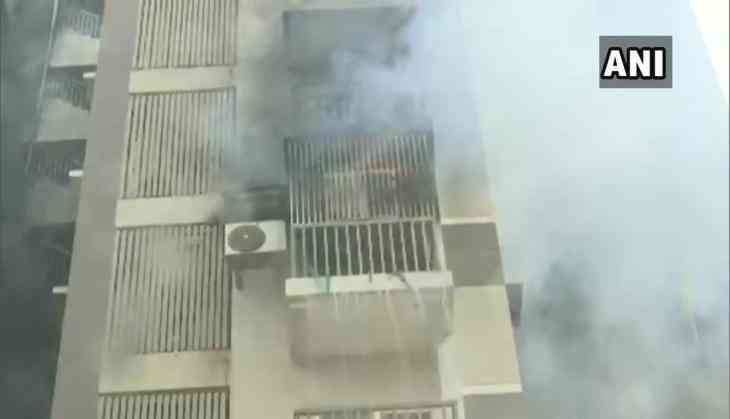 A major fire broke out in Ganesh Genesis residential building in Gota area here on Friday afternoon.
"People who were stuck in the building have safely been rescued. Around 2 people were seriously injured while 25 others sustained minor burn injuries and have been sent to the hospital for treatment," Fire Officer Rajesh Bhatt said.
Gujarat: Fire breaks out in an apartment building in Ahmedabad. Rajesh Bhatt, Fire Officer says, "Fire broke out on 5th-6th floor of the building. All people have been safely rescued, 2 were in serious condition, their status will be updated by the hospital." pic.twitter.com/k6kDXDv0PI

— ANI (@ANI) July 26, 2019
The fire tenders managed to successfully douse the fire.
"The fire likely started from the 5th or 6th floor and spread. A team of Forensic Science Laboratory (FSL) has been called to investigate the source of fire," Bhatt said.
At least four floors of the building were engulfed in fire and black smoke billowed out of the building.
-ANI
Also Read: India received satellite data related to floods from 8 countries as per standard practice: MEA