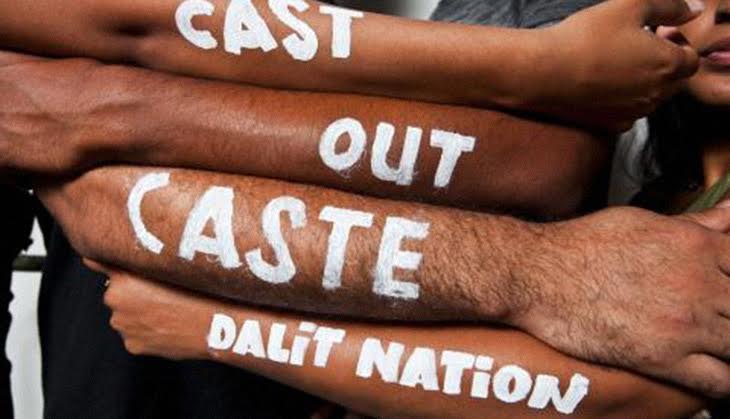 A fact finding team which visited Gujarat's Una town after the brutal assault on Dalits, has claimed to have found a new trend among 'cow vigilantes'. According to the team, the vigilantes display their bravado by making a particular Dalit community a "soft target".
The state has been witness to large scale protests after seven Dalits were beaten up in Mota Samadhilya village of Gir-Somnath district last week. The protests worsened yesterday as seven youth attempted suicide and violence and arson spread to various areas in the state.
An eight-member fact finding team, comprising Dalits from various city-based NGOs including Dalit Adhikar Manch, which went to the village a few days ago, found that the incident was brutal as the alleged beating started from 9.30 am and continued unabated till 1.30 pm. This despite the victims' kin repeatedly calling the police. However, the police allegedly did not take any action.
The team said that Dalits are "soft targets" for vigilante groups even though they are actually not involved in cow slaughter, but are only indulging in their traditional business of leather. The team added that the vigilante groups don't confront those involved in slaughter.
There is a particular Dalit community that deals in the trade of leather.
In Gir-Somnath and surrounding districts of Gujarat, these self-appointed cow protection committees have emerged in the name of saving cows, said Kaushik Parmar, who led the fact finding team to the village.
"We have found out that this inhuman incident of beating Dalit youths was not a one-off. Since the last many months, these particular community members have become target of cow protection groups," Parmar said.
"There have been at least three such incidents in the last two months in the area when the Dalit community members were beaten up by these so-called cow vigilante groups. All those are related to skinning of dead cows," he said.
"Earlier, such cow vigilantes used to target those who are involved in cow slaughter. But since last seven to eight months, they have started targeting Dalit community members who are involved in leather business and are soft targets, to show off their bravado. It has been noticed that these groups in the past few months attacked Dalits when they were involved in skinning of dead cows," he said.
-PTI