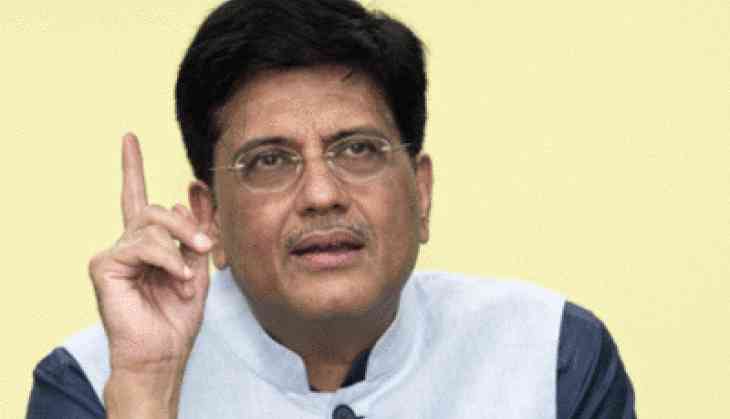 Finance Minister Piyush Goyal on Sunday hailed the decision of the roll-out of the Goods and Service Tax (GST) and said it has long-term benefit for the economy.
Addressing the gathering at Ambedkar International Centre to mark the first anniversary of the GST, Goyal thanked all the political parties for their co-operation to bring the GST into force.
"The Goods and Service Tax has long-term benefits for the economy. I would like to thank all political parties and leaders for their cooperation on GST. It has brought transparency," Piyush Goyal said.
Meanwhile, Finance Secretary Hasmukh Adhia informed that around Rs 95,610 Crore was collected as the GST for the month of June.
He further hailed the state and the Centre for the successful implementation of the tax regime and said, "It was interesting to see how the states defended their interests irrespective of the party line and sitting through 27 meetings of GST Council. 31 states passed the GST Bill in a record time of one and a half months."
The GST was rolled out in July last year, after months of deliberation.
Launched on the midnight on June 30 by Prime Minister Modi and the then President Pranab Mukherjee, the taxation scheme aimed at bringing all taxes into a single window along the lines of the 'One Nation - One Tax - One Market' goal.
However, the GST has been criticised time and again by the Opposition for its negative impact on small traders and Small and Medium Enterprises (SMEs).
(ANI)