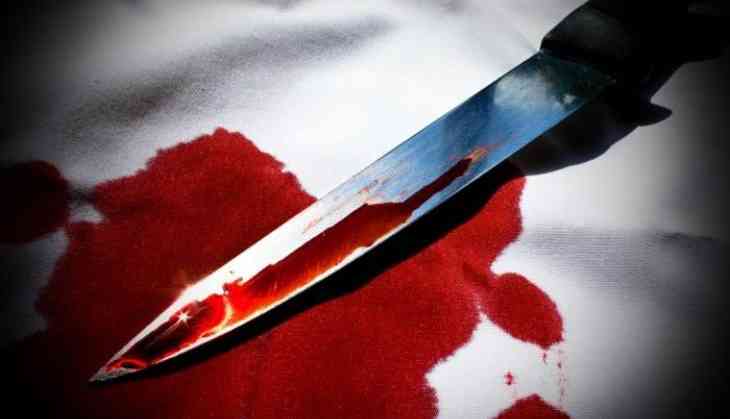 In a shocking incident, an 18-year-old girl was stabbed repeatedly in a shopping plaza of Greater Noida by a stalker. The 25-year-old accused later tried to kill himself. The teenager Khushboo, later succumbed to her injuries. The victim works in the same mall in Greater Noida's Jagat Farm market where around 11.30 am the accused assaulted her.
There is a police outpost 100 metres from the incident spot. "Kuldeep arrived in front of the shop and asked the woman to talk to him. Khushboo headed towards the first floor of AK plaza along with the accused. The CCTV footage shows that Khushboo tried to free her hand from Kuldeep's grasp and head towards the washroom. Kuldeep then attacked her with a knife and later stabbed himself," said Shailendra Pratap Singh, station house officer of the Kasna Police station.
Both Khushboo and Kuldeep were rushed to a nearby Kailash Hospital in an auto-rickshaw where the girl died around 7.:30 pm in the evening. Kuldeep is said to be stable but not out of danger.
"We had admitted both the patients to ICU. Later, Khushboo succumbed to her injuries," said Sanil Kapoor, a spokesperson for Kailash Hospital. "Three months ago, Khushboo had told us that a guy was stalking her on a motorcycle from Dadri to her workplace in Jagat Farm market. We then arranged an auto-rickshaw for her to go to work as she used to travel in shared autos. But the stalking and harassment did not stop and Khushboo complained to us again. We then went to Kuldeep's house in Gautampuri in Dadri and warned his parents that we will file a police complaint if he continued," said Khushboo's mother Anita Devi.
Police have booked Kuldeep for murder. "We have lodged a complaint under section 302 against him. We have come to know that the accused used to harass her through phone calls," said Aashish Shrivastava, superintendent of police (rural).
Also read: Air India flights delayed at Delhi's Indira Gandhi International Airport after system failure of the airline's server