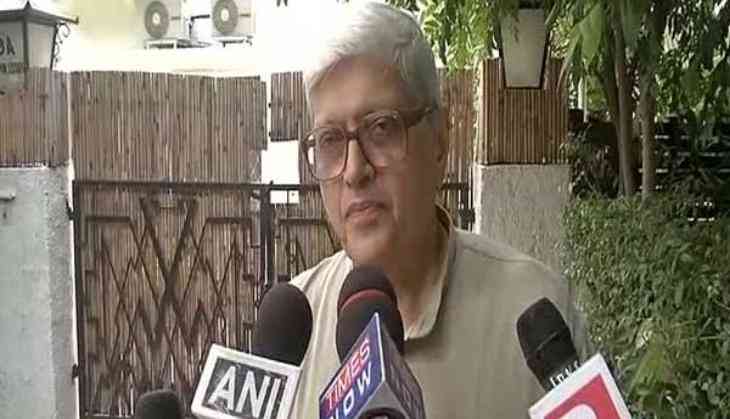 Grateful to Opposition for selecting me as Vice Presidential nominee: Gopalkrishna Gandhi
Opposition's vice-presidential nominee Gopalkrishna Gandhi on Tuesday said he has accepted the request with a sense of gratitude and responsibility.
Gopalkrishna said a total of 18 opposition parties asked him to be their presidential candidate.
"The Opposition in India is a very large entity. There are opposition parties at the Centre and states who hold different perspectives. But a large number, precisely 18, has asked me to be their candidate in the Vice-Presidential election. I have accepted their invitation with a sense of gratitude and a sense of responsibility," Gopalkrishna told media.
Vice Presidential candidates M. Venkaiah Naidu, representing the ruling National Democratic Alliance (NDA) and Gopalkrishna Gandhi, the grandson of Mahatma Gandhi, will be today filing their nominations for the post.
Naidu signed his resignation papers yesterday.
The Opposition named Gopalkrishna Gandhi, a former governor, as their vice presidential candidate, last week, while Venkaiah Naidu was named as NDA's candidate yesterday evening.
The last date for making nominations for the August 5 Vice-Presidential elections is ending today, as per the schedule announced by the Election Commission.
Counting for Vice Presidential elections will take place on August 5.
The term of Vice President Hamid Ansari, who is also ex-officio Chairman of the Rajya Sabha, ends on August 10.
-ANI