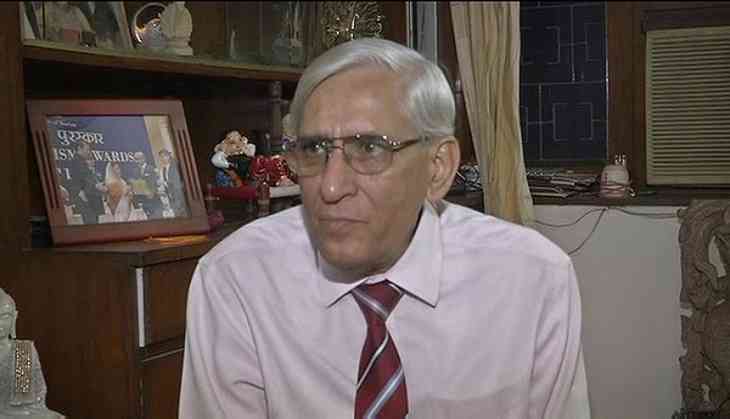 A day after Army Chief General Bipin Rawat said the military must be kept out of politics, a defence expert on Thursday hailed his remark while saying that the government should also not take such steps which forces the armed forces to meddle into politics.
Defence expert PK Saighal told ANI, "India armed forces have been totally secular and apolitical. But there have been increasingly drawn into talking about women and politics which is not good either for the armed forces or the country at large."
He further said the civil dispensation should also make sure that they give no occasion to the armed forces to dwell into politics.
"If you see the OROP (One Rank One Pension) case and the government's order to cap the fees that were given to the children of widows is something that is despicable. The government forces the armed forces to meddle into something. The bureaucracy should also ensure that no acts undertaken by them which forces the armed forces to start looking into politics as well," he added.
Army Chief General Rawat on Wednesday said the military must be kept out of politics.
Speaking at the third national security lecture here, the army chief said, "Military must be kept out of politics. It is important to evolve a strategy which ensures that only that much goes out to the media which is necessary for the information of the public. There are some issues related to defence which have to be kept out of the public domain. We can develop a relationship with the media through building confidence and gaining their support rather than keeping them away."
"In the good old days, we always said we do not discuss politics and women in the Army in any establishment, but gradually we find that we are inching towards that but that is best avoided. I think the media can help us in doing that," General Rawat said.
-ANI