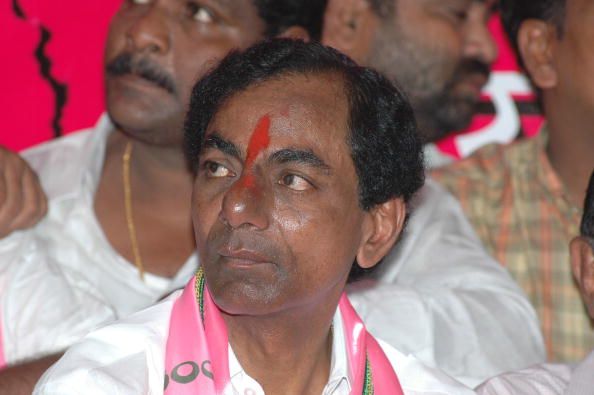 The central government on 4 August said that it favours the setting up of a separate High Court for Telangana. However, it remained non-committal on granting special category status to Andhra Pradesh, as members from the two states agitated in Lok Sabha to press these demands.
While Congress and several opposition parties kept away from the House to express solidarity with 25 suspended Congress MPs, members from Telangana vociferously demanded separate High Court for their state and YSR Congress members pressed for grant of special category status to Andhra Pradesh.
YSR Congress members stormed the Well as soon as the House met for the day, shouting slogans and carrying placards.Members of TRS also displayed slogans written on papers pinned to their shirts, while standing in the aisle.
Parliamentary Affairs Minister M Venkaiah Naidu said the matter related to Law Minister Sadananda Gowda, who could not be present in the House as he had to rush to Karnataka.
At the same time, he said, "there is merit in the demand...In principle, the government is for separate High Court for Andhra Pradesh. Justice must be done and lawyers from Telangana should be able to become judges."
Naidu said after the division of Andhra Pradesh, there were celebrations initially but "several problems" erupted later. He mentioned that he has been told that the matter is sub-judice.
Recognising the "restlessness" among people, the government is working to address the problems. "I can assure you that the Law Ministry is aware of the issue. I will also request him to look into it," he said.
With regard to special status for Andhra Pradesh, Naidu was non-committal as he merely said recommendations of the 14th Finance Commission are being implemented.
Earlier, Home Minister Rajnath Singh assured the agitating members that the Centre will ensure justice for Andhra Pradesh.
"I assure you there will be no injustice...as for the demand for a separate High Court in Telangana, I spoke with the Law Minister (Gowda). He is working on finding a solution," he said.- PTI