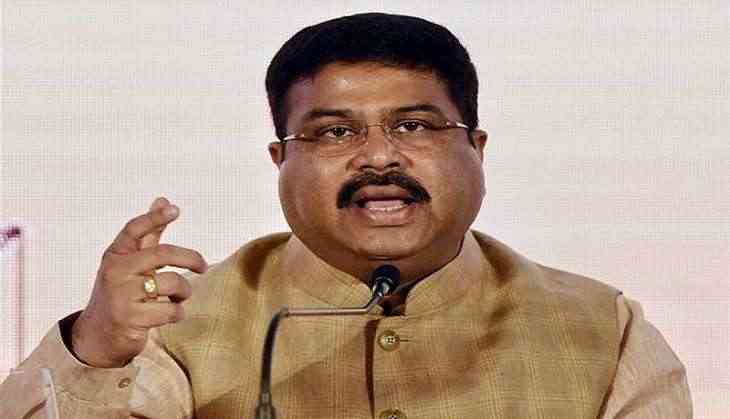 While visiting Houstan to participate in the annual CERA week- International Conference on Oil and Gas, Minister of State for Petroleum and Natural Gas Dharmendra Pradhan said that in India the government have a plan to use Liquefied Natural Gas (LNG) as a transportation fuel.
"In India we have an ambitious plan to use LNG as a transportation fuel, very soon we are going to notify," Pradhan said in Houstan.
He visited Houston along with a delegation comprising the CEOs of Public Sector Oil and Gas companies.
During his visit to Boston, Pradhan delivered a keynote speech at the Massachusetts Institute of Technology (MIT) Energy Conference on the theme Balance of Power-the Changing Energy Paradigm.
Pradhan is scheduled to have several bilateral meeting with visiting Petroleum Ministers, including from Canada, UAE, Israel, USA, Nigeria, Saudi Arabia, Russia and also Secretary General of International Energy Agency (IEA).
He will also be meeting and exchanging views with renowned experts from hydrocarbon sector, including Dr Daniel Yergin and Bob Dudley, Group Chief Executive of BP.
During his stay in Houston, he will interact with Indian origin scientists and CEOs working in the oil and gas sector and Indian community members.
The Petroleum Minister will showcase India's hydrocarbon sector and the recent policy reforms under leadership of Prime Minister Narendra Modi at CERA Week, which is world's largest hydrocarbon conference.
He will interact with ministers, policy makers, technologists, scientists, planners and management experts, entrepreneurs, service providers and vendors in order to attract investment into India's growing oil and gas sector.