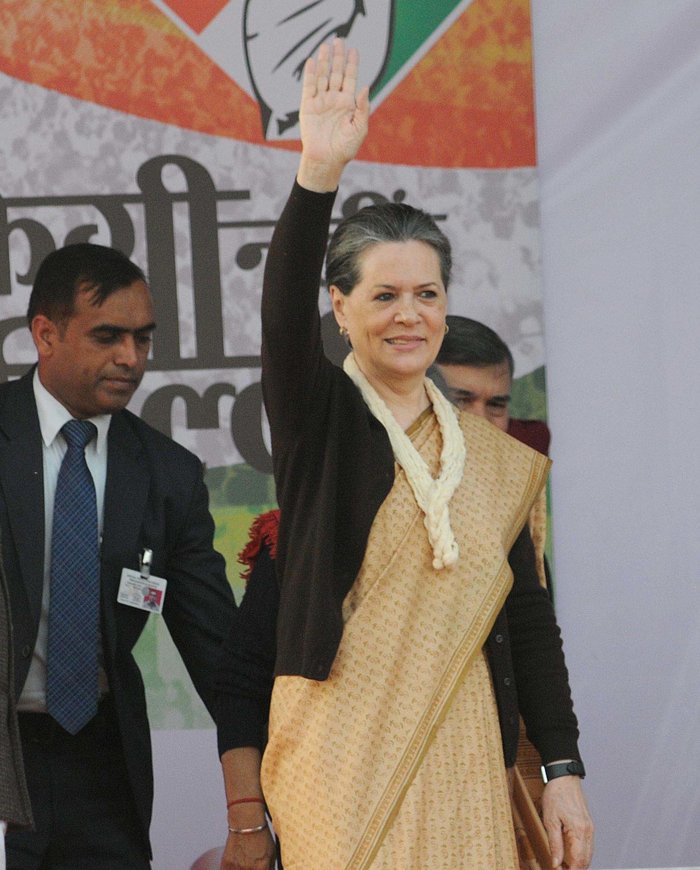 The central government on Monday, 3 August, called an all-party meet in the afternoon to discuss with party leaders possible solutions to running Parliament without disruptions for rest of the monsoon session.
The UPA and other opposition parties had been demanding the resignation of Foreign Affairs Minister Sushma Swaraj in the Lalit Modi matter since the monsoon session began on 21 July.
However, in an internal meeting of the Congress party before Parliament proceedings began for the day, Congress President Sonia Gandhi launched an attack on Narendra Modi.
"The 'Mann ki baat' man appears to retreat into a 'Maun Vrat' whenever there is a scandal involving his colleagues," said Sonia Gandhi in her speech.
She added: "He (PM) has been conspicuous by his deafening silence on blatant transgressions by his EAM (External Affairs Minister) and two of his CMs (Chief Ministers)."
Gandhi made it clear that the Congress would not call off its protests inside and outside Parliament before controversial BJP leaders including Shivraj Singh Chauhan who is allegedly involved in the Vyapam scam, resign from their positions.
She said: "PM has turned out to be a master re-packager, a skillful salesman, a sharp headline grabber and a clever news manager."
Later, Sushma Swaraj made a statement in the Rajya Sabha, claiming to be innocent and asserting that she did not made any request to the British Government to give travel permission to Lalit Modi. After which an uproar in the house by Congress members led to its adjournment.