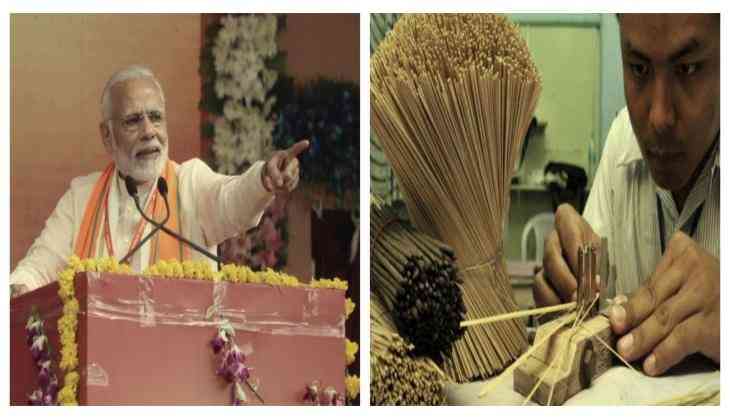 Prime Minister Narendra Modi has given lots of ideas to youth that how to generate the employment in the country or how to be get employed like his idea of selling pakoras (fritters). Also, he has been focussed on the Micro Small and Medium Enterprises as well. As Diwali season is approaching next week, therefore, PM Modi has given a Diwali gift to such entrepreneurs and employees who were complaining of getting a loan.
On Friday (2nd November), PM Modi has launched a 59-minute loan approval process for the MSMEs. He called it a big step and also an example of a collective initiative.
PM Modi also said that GST-registered MSMEs will be eligible to get the loan to Rs 1 crore in just 59 minutes through a new portal.
GST पंजीकृत हर MSME को एक करोड़ रूपये तक के नए कर्ज या इन्‍क्रीमेंटल लोन की रकम पर ब्याज में 2 प्रतिशत की छूट दी जाएगी।

मैंने जो ईमानदारी की प्रतिष्ठा की बात की थी। ये उसी का विस्तार है। अब GST से जुड़ना और Tax भरना आपकी ताकत बनेगा, आपको ब्याज में 2 प्रतिशत की छूट दिलवाएगा: PM

— PMO India (@PMOIndia) November 2, 2018
'Minimum government and maximum governance is the core principle of our government,' PM Modi said. He also added that this is the new Indian, where no one needs to go to the government offices.
Also, PM Modi has given the relaxation in the labour laws, changes in company laws and also easier compliance with the environmental rule.
Also read: Diwali cracker bursting verdict: Not for Delhi, but for this state Supreme Court extended cracker bursting time; know which?