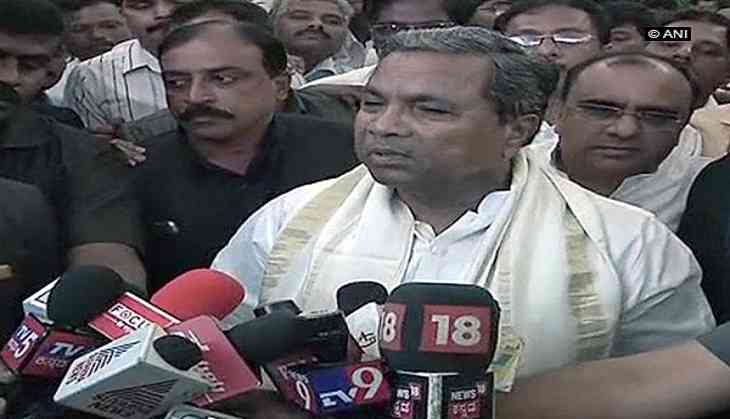 Karnataka Chief Minister Siddaramaiah on 17 October denied the reports about gifting gold biscuits to every legislator for the diamond jubilee of the Vidhana Soudha.
"There are no gold biscuit or any other thing; there are no mementos" said Siddaramaiah in reference to the distribution of gold biscuits to MLAs and MLCs in the state.
Ahead of the Assembly polls in 2018, the Legislature Secretariat is planning to celebrate the diamond jubilee of Vidhana Soudha on a grand scale.
As part of the celebrations, it has proposed to gift gold biscuits, each costing about Rs 50,000 to legislators. The two-day fete will be celebrated on 25-26 October 25.
The celebration will further include a show on 3D mapping of the Vidhana Soudha.
The Legislature Secretariat had also decided to present mementoes befitting the occasion, not only to the legislators but to its officers too. Meanwhile, the Secretariat has submitted a request for a grant of Rs. 26 cr for the celebrations.
-ANI