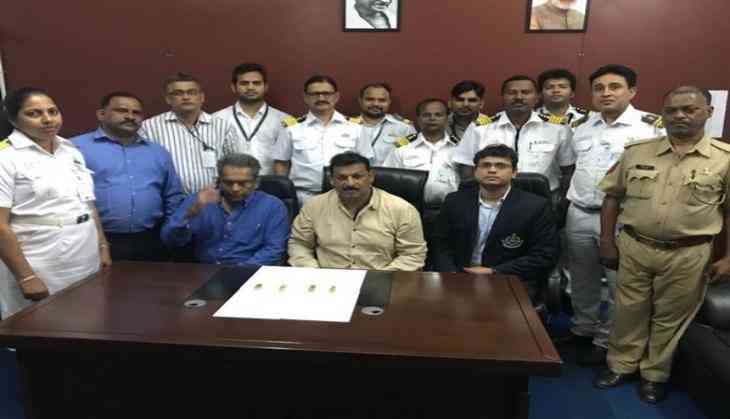 The Custom department on Wednesday recovered gold bars weighing 720 grams valued at Rs 19, 92,200 from an Air India flight at Goa Dabolim airport.
While performing duties during arrival of Air India Flight AI-994, the Uniform officers of Goa Customs rummaged the aircraft and found two small black pouches containing Gold Bars weighing 720 grams, from an un-occupied seat pocket of the aircraft.
The uniformed officers inquired about the ownership of gold from the passengers but no passenger came forward to claim the ownership.
The said gold was seized under the Customs Act.
The whole exercise was conducted under the guidance of Commissioner of Customs R Manohar.
Further investigation is underway.
--ANI