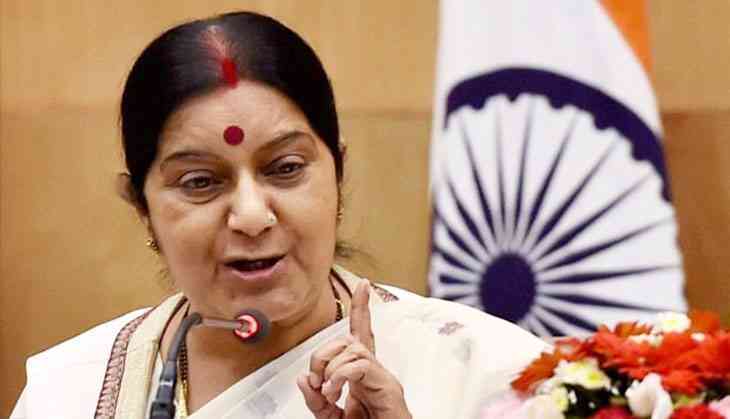 Minister of External Affairs Sushma Swaraj
As the crisis in Qatar continued, Goa NRI commission has claimed around 12,000 people from the State who are working there have not given any distress call and asked for any help from India.
"There is no impact of the prevailing situation on the Goans living there. At least we have not received any complaints," Ulhas Kamat, Officer on Special Duty (OSD), Goa NRI Commission told PTI today.
He said that there were reports of shortage of supplies and rush to the supermarkets to stock the commodities in Qatar.
"But there is no complaint from Goans living there to the commission," Kamat said.
As per the figures available with the State government, there are 12,000 Goans working in Qatar, most of whom are in white collar jobs like that in the banks.
Kamat said that the intervention of Union External Affairs Minister Sushma Swaraj and Indian Embassy in that country has helped Indian there feel safe.
"Goans also have an active association there. The history of Goans going to Qatar is not recent and hence there is a strong connection between both the regions," he said.
-PTI