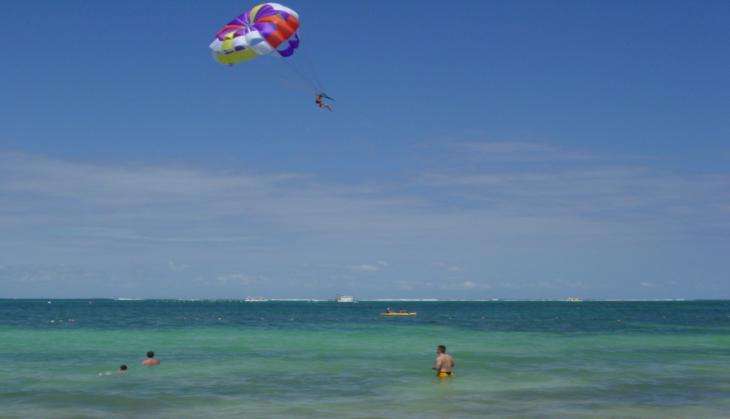 The Goa government has barred water sports in the sea during the ongoing monsoon season. However, it has allowed water sports activity in the state's river.
Captain of Ports Department, in a circular issued last week, allowed water sports activity in Goa's inland water between June to August with the condition that it should be stopped during unfair weather.
The water sports activities are allowed in rivers Sal, Chapora, Zuari, and Dona Paula bay which is an initiative to promote monsoon tourism, Captain of Ports James Braganza said.
The state government has banned water sports activities on the beaches due to rough sea conditions, he said, adding, "the activities in rivers too would be withheld during unfair weather."
"All water sports activities should be stopped immediately during any adverse weather condition and any weather intimation from CoP or Indian Meteorological Department," Braganza said.
He said the water sports operators who have been granted permission should operate in their respective villages and from their own property, to avoid any disputes and disruption of harmony.
The permission to these operators would stand immediately withdrawn in case of congestion in the river ways, local fishermen's problems, safety of navigation (of vessels using the river) and other issues, the Captain of Ports added.
--PTI