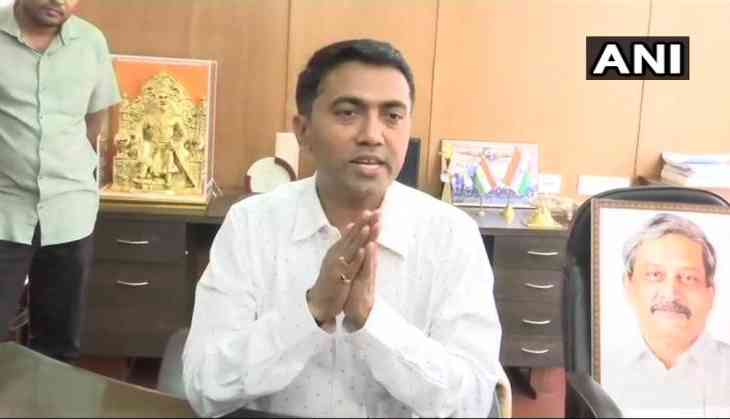 Amidst the political deadlock in Goa, the BJP's newly chosen Chief Minister Pramod Sawant has been successful in proving the majority and has passed the floor test after 20 MLAs voted in favour of the BJP.
In the floor test, the BJP had 11 MLAs and the allies Goa Forward Party and MGP each had three lawmakers with three independents also voting for the BJP, taking their total tally to 20.
News agency ANI tweeted, "20 MLAs voted for the motion (11 BJP, 3 Maharashtrawadi Gomantak Party, 3 Goa Forward Party, and 3 Independents) and 15 MLAs voted against the motion (14 Congress and 1 NCP) in the Goa assembly."
Deputy CM Vijay Sardesai had earlier said, "We, being in the government, want this government to survive, but I must say this is a new beginning. You can never say how the future will go."
Post the demise of BJP's stalwart politician Manohar Parrikar, a political logjam appeared to have taken a toll in Goa but after the intervention of BJP president Amit Shah and Union Minister Nitin Gadkari, the allies boarded the ship with the BJP.
The Congress party had earlier approached Governor Mridula Sinha, staking claim to form the government and submitted a letter as they claimed that Congress was the single largest party yet the BJP kept the flocks together and had sent all its MLAs to a 5-star resort prior to the floor test.
Goa Chief Minister Pramod Sawant wins floor test after 20 MLAs voted in his favor in the state assembly. pic.twitter.com/kBbxcAvwGU

— ANI (@ANI) March 20, 2019
Also read: BSP's Mayawati to not contest 2019 Lok Sabha polls