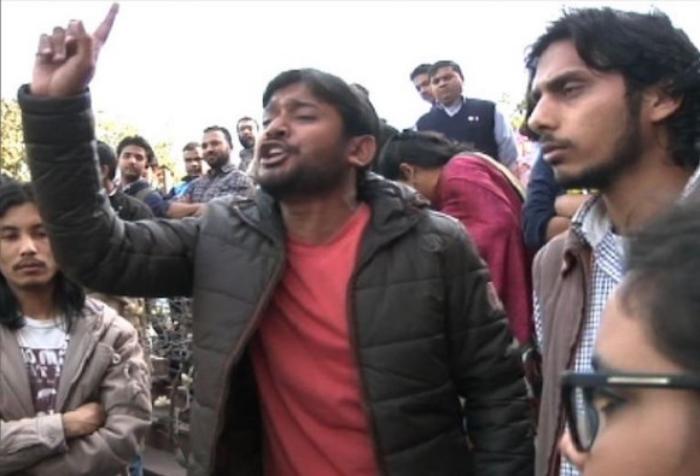 Jhanvi Behl, the 15-year-old activist who criticised JNU students' union president Kanhaiya Kumar and challenged him to an open debate on freedom of expression, has received threats on social media.
In a letter to the Director General of the Punjab Police, President of the Raksha Jyoti Foundation Ashwani Behal requested security for Jhanvi saying her work towards the upliftment of society had made her a target and endangered her life.
"She is a young woman who raised her voice against the person who is booked under various acts under the IPC. She is continuously working for social upliftment. This has endangered her life and many anti-social elements are willing to harm her," the letter said.
Earlier, Jhanvi launched an attack on Kanhaiya and defended Prime Minister Narendra Modi saying it is very easy to scorn at someone while sitting at home.
"What Kanhaiya ji said about Prime Minister Modi wasn't appreciable at all. Instead of criticising the Prime Minister, he should have said something on those who raised anti-national slogans on the campus. I invite him for an open debate on what he said about Prime Minister Modi," she told ANI.
Jhanvi has raised several public issues in the past. Recently she filed a writ in the Punjab and Haryana High Court against adult movies and porn content on social networking sites.
-ANI