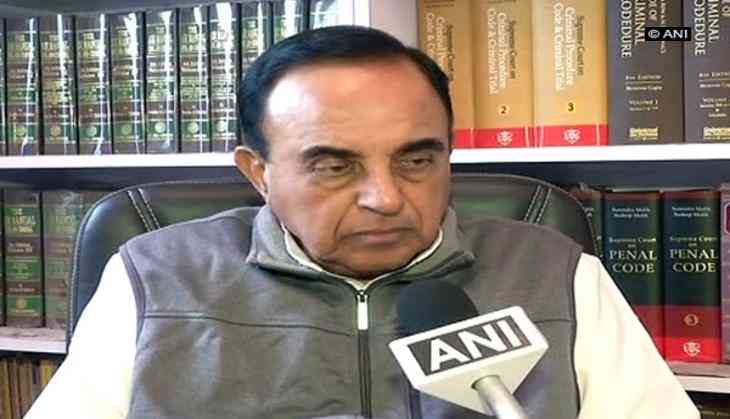 Ghulam Nabi Azad should have presented concrete facts: BJP (ANI)
The Bharatiya Janata Party (BJP) on Tuesday castigated the Leader of Opposition in the Rajya Sabha, Ghulam Nabi Azad over his allegation that the Centre merely changed the name of schemes launched under the United Progressive Alliance (UPA) government after 1985.
Speaking to ANI, BJP leader Subramanian Swamy said, "They were saying GST is not theirs even though they had said otherwise in the past, so I think they got unbalanced after Amit Shah's speech."
"They did not have a reply to the facts presented by Amit Shah so when you can't reply to facts with facts, what will you say? So they made such claims but one should present concrete facts. Debate loses meaning otherwise," he added.
Minister of State for Finance Shiv Pratap Shukla countered that the Congress leader did not back his allegations with details, and elaborated on of the schemes, Jan Dhan Yojana claimed by Congress to be theirs.
"They (Congress) said that Jan Dhan Yojana was theirs when everyone knows it was launched by Narendra Modi ji's government in 2015. I want to clarify this to Ghulam Nabi Azad that his Yojana was that of financial inclusion and the accounts under it were opened when someone used to take loans," Shukla said.
"He compared that Yojana to Narendra Modi's Jan Dhan Yojana that gives Rs 5000 loan to people without taking a single paisa in the account. He should have told in the Rajya Sabha how different the two schemes are," he added.
In his speech at the Rajya Sabha on Monday, Azad said the Prime Minister-led Narendra Modi government is not a 'game changer' but a 'name changer', alleging the new schemes launched by the government were UPA government's schemes with a mere change in their names.
-ANI