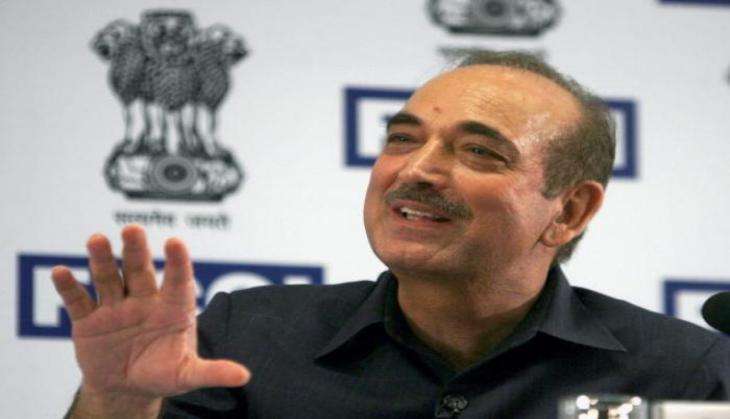 Lashing out at Prime Minister Narendra Modi over his speeches, senior Congress leader Ghulam Nabi Azad, on 14 November, said that the former is famous for his acting skills and his Goa acts were superior as it included laughter, tears as well as warnings.
"In his speeches, the content of drama is higher than the truth. On 13 November, he acted well. He is famous for his acting skills, but his Goa act was superior having laughter, tears, warnings etc," said Azad.
"PM Modi performs multiple roles, even as there are normally separate roles in films like of hero, villain, comedian, but he performed all the three roles skilfully in Goa," Azad mocked the PM, who turned emotional in Goa while addressing a public rally when he said that he left his family for the sake of the nation.
Also read: Forces up against me over black money issue may not let me live: PM Modi in Goa
When asked about key issues that the Congress Party will raise during the Winter Session, Azad said, "There are so many issues such as Jammu and Kashmir, border, ceasefire violation and closure of schools and colleges in the Kashmir Valley for several months among others; but demonetisation is also a very big issue. It is causing inconveniences to people; crores of people are on the road, and scuffles are taking place as there is no money."
Responding to West Bengal Chief Minister Mamata Banerjee's appeal to all political parties to join hands against the demonetisation drive, he said all parties are already together on the issue and whatever decision they take jointly will be pursued.
--With ANI inputs