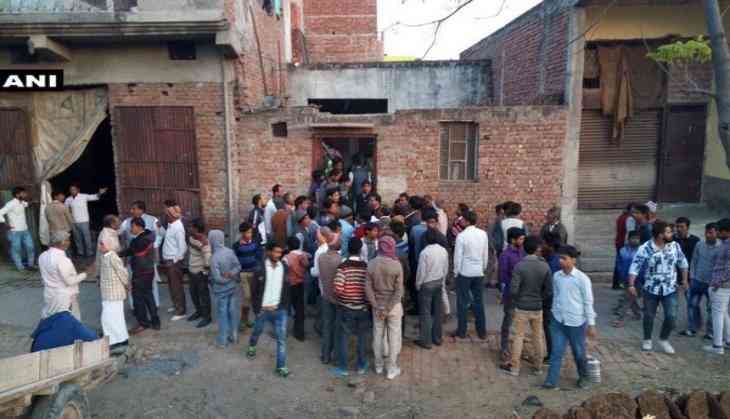 A 22-year-old woman was hacked to death in broad daylight in Ghaziabad's Modinagar area by her jilted lover.
The accused has been identified as Sachin Sharma. He was arrested a week ago after the woman had complained for harassing and stalking, but was later released on bail.
The incident took place yesterday when the woman was returning home from the market when Sharma attacked her near a railway crossing.
"The accused used an axe to inflict multiple blows on the victim. After being wounded in the neck, chest and stomach, she died on the spot. The accused, from Govindpuri locality had been arrested yesterday evening," Police Officials said.
"The woman had gone to the market when she met the accused. He followed her back home and attacked her near the house. The accused then surrendered at a local police station with the weapon in his hands," Police added.
The police claimed that the victim and the accused had known each other for a while.
The victim had got married last year and a dispute had been brewing between them.
The police further noted, "the two were once in a relationship. The victim's family, however, denied the claims saying that the accused's feelings were 'one-sided'. On February 12, the accused had even sent the victim a picture of himself with a gun, apparently to threaten her".
Meanwhile, victim's relative Ram Bharose Lal said, "He stopped her and tried talking to her when she was returning yesterday from the market after she refused. Sharma followed her all the way to our house and started a quarrel."
A case has been registered and further investigations are on.
--ANI