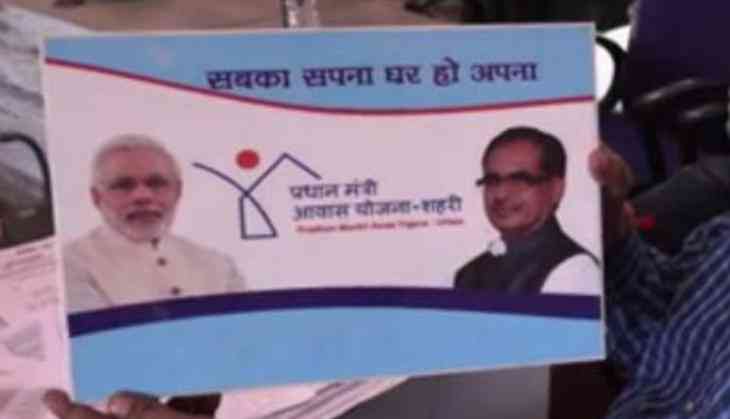 Nearby 3 lakh poor families in Madhya Pradesh will receive government housing under a welfare scheme. Those family will now get a 24x7 reminder of their benefactors as the state government has decided to install special tiles. Those ceramic tiles will bear images of Prime Minister Narendra Modi and CM Shivraj Singh Chouhan in the houses. The tiles will be cemented at the entrance and the kitchen of the houses. The tiles will carry a slogan "Sabka Sapna Ghar Ho Apana".
The state's urban administration ministry issued an order on April 4 made this mandatory for the houses under PMAY. In the order, the Municipal Commissioners and Chief Municipal officials should ensure that the two 450X600 mm ceramic tiles should be installed in each house built under the Pradhan Mantri Awas Yojana.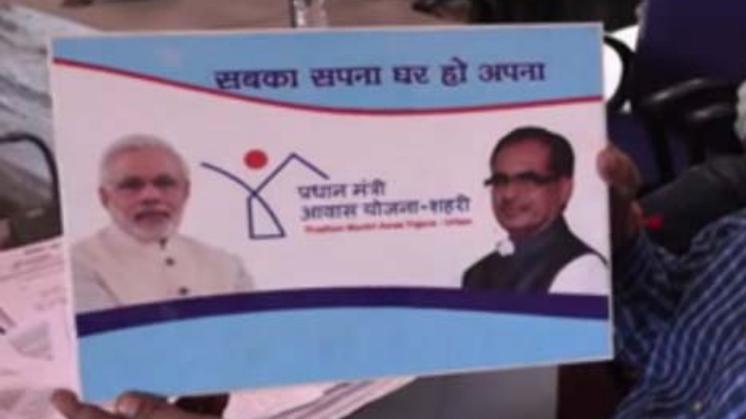 The scheme to provide subsidised houses that were launched in 2015 is a part of NDA government's plan to ensure housing of all by 2022. The scheme has been meant for economically weaker sections with annual income below 3 lakh rupees. The scheme has been expanded to include the low and middle-income groups as well.
The opposition Congress opposed has opposed this government plan and called it 'politicization of welfare schemes'.
"This is a government-run scheme meant for the poor and it should not be politicised. The ruling party is setting a wrong precedent," Ajay Singh, leader of opposition in the state assembly, was quoted as saying by news agency Press Trust of India.
The state BJP, however, insists that nothing is wrong with the plan.
"There was no intention of politicising an issue," state BJP spokesperson Rajnish Agrawal was quoted as saying by PTI. "This is the first time in the country's history that a target has been set to provide a house to every poor. There is nothing wrong if the pictures of the PM and the CM are being put up at the entrance and inside the kitchen."
Also read: Mahesh Bhatt Murder Conspiracy: 10 men convicted for 'plotting' to kill 'Zakham' director; sentenced to 5 years imprisonment