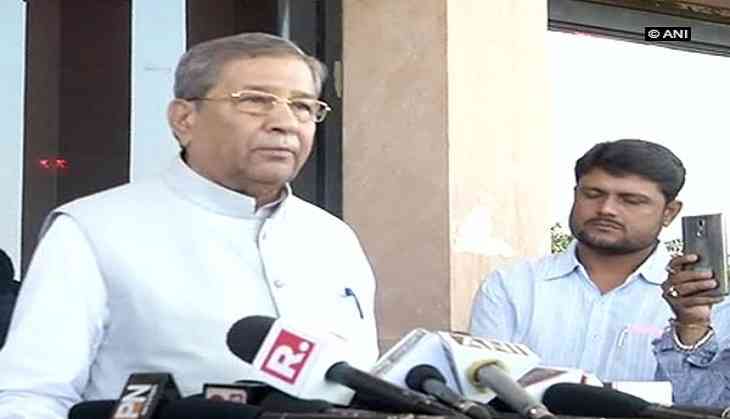 Rebel Bharatiya Janata Party (BJP) MLA and former state minister Ghanshyam Tiwari resigned from the party on Monday.
The BJP MLA sent his resignation to the party chief Amit Shah.
The five-time MLA did not share a very good relation with Rajasthan Chief Minister Vasundhara Raje.
He was the sitting MLA from Sanganer Assembly constituency and won the last election with a margin of over 60,000 votes.
Ghanshyam Tiwari will now join the 'Bharat Vahini Party' formed by his son Akhilesh to contest the Assembly polls, which are slated to take place later this year.
(ANI)