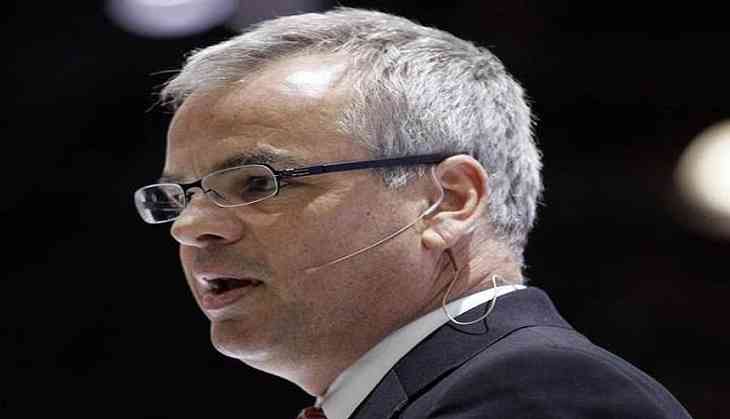 General Motors Executive Vice President and President of General Motors International, Stefan Jacoby
American multinational corporation, General Motors India on Thursday announced that it will stop selling cars in India from the end of this year.
Marking a significant blow to the India's strategy of encouraging domestic manufacturing, the decision was announced as a part of the restructuring strategy.
The company announced its decision following a year-long comprehensive review that began in June 2016, addressing the performance of its operations worldwide.
"We explored many options but determined the increased investment originally planned for India would not deliver the returns of other significant global opportunities. It would also not help us achieve a leadership position or compelling, long-term profitability in the domestic market. Difficult as it has been to reach this decision, it is the right outcome to support our global strategy and deliver appropriate returns for our shareholders," General Motors Executive Vice President and President of General Motors International, Stefan Jacoby said in a statement.
The company ceased manufacturing at its Halol Assembly Plant in April as they consolidated Indian manufacturing at its Talegaon Assembly Plant.
Kaher Kazem, President and Managing Director of General Motors India, said, " General Motors India's export business has tripled over the past year. Exports will remain our focus going forward as we continue to leverage India's strong supply base. We recently launched the new Chevrolet Beat hatchback for export to Mexico and Central and South American markets and will launch the Chevrolet Beat sedan later this year for those markets."
Kazem also emphasised that the shift will not affect existing Chevrolet owners and dealers, saying, "We will support our affected customers, employees, dealers and suppliers. Chevrolet owners can be assured that we will continue to honor all warranties and provide comprehensive after-sales support."
The decision comes in accordance with General Motors' objective of establishing itself as a consolidated and focussed company.
"Our decision in India is an important milestone in strengthening the performance of our GM International operations and establishing GM as a more focused and disciplined company," said Jacoby.
(With ANI inputs)