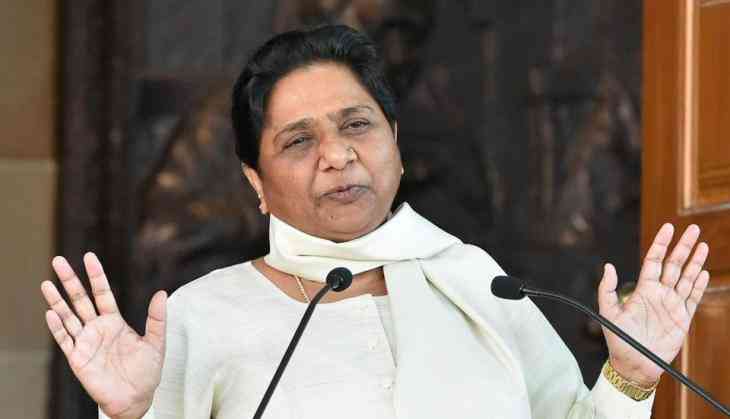 In order to rout common and bigger adversary, Bahujan Samaj Party (BSP) supremo Mayawati on Monday hinted at the alliance of BSP and Samajwadi Party in the 2019 Lok Sabha elections after the arch-rivals joined hands to defeat the BJP in the Gorakhpur and Phulpur parliamentary by-polls.
According to the official sources, the fomer Uttar Pradesh Chief Minister told party legislators that the alliance in the by-polls was imperative to 'rout the common and bigger adversary, the Bharatiya Janata Party."
She said that their alliance filled fear in the BJP and they are propagating about their alliance is wrong and propaganda. She said "Whatever negative is being said by the BJP is nothing but its fear of our coming together so stand guard," Mayawati said.
He also made it clear that after the defeat in Rajya Sabha polls, the SP-BSP will end. She noted that that alliance was not for personal or party gains but for the larger goal of vanquishing the 'evil and cruel Modi sarkar'.
She also termed the BJP's recent efforts to woo the Dalits as hogwash. And this was aimed at confusing the support base of the BSP.
Earlier SP chief Akhilesh Yadav also said that their alliance is very strong and the recent defeats in Rajya Sabha elections have not made any impact on their alliance. It is yet to see that how these two arch-rivals forge alliance in the coming general elections.