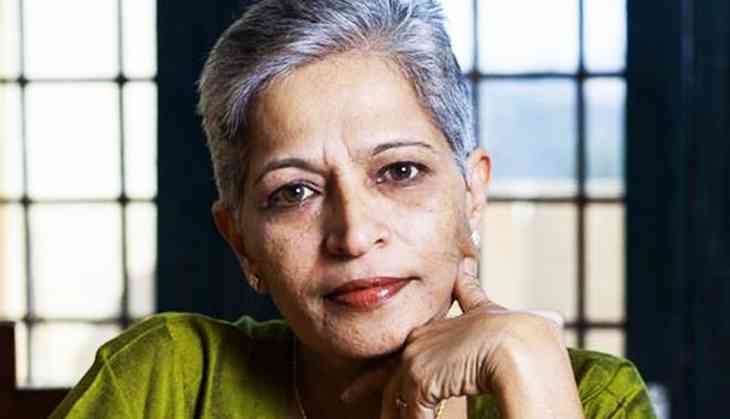 The Special Investigation Team( SIT) carried out its first arrest and on Friday took into custody to a Hindu Yuva Sena activist linked to the murder of journalist Gauri Lankesh. The activist, KT Naveen Kumar, 37, was arrested by the Bengaluru Police for illegal possession of bullets is the first accused in the case.
After informing to magistrate's court in Bengaluru that it had found evidence of his involvement in the Gauri Lankesh murder case, SIT arrested Kumar, a Maddur resident for questioning, according to a senior police official directly involved in the high-profile case.
"K.T. Naveen Kumar has been taken into police custody by the SIT for questioning," the chief investigation officer of the SIT said on Friday.
Kumar is possibly a first major breakthrough in Gauri Lankesh murder case. Lankesh was activist and editor of Kannd tabloid Gauri Lankesh Patrike was shot down with a 7.65 mm country-made pistol by two unknown assailants outside her residence in west Bengaluru on 5th September last year.
According to a report, Kumar is linked to a radical Hindutva outfit called the Hindu Yuva Sena and that he is also allegedly linked to members of the Sanatan Sanstha outfit and its affiliate the Hindu Janajagruti Samiti.
The Killing of progressive activist led to outrage in many sections of the society as many believed that she was killed due to her views against the right-wing ideology. However, SIT is still working on the matter and the motive behind her death isn't clear yet.
SIT has issued sketches of the possible suspects in the murder case and the case has seen a little progress in the same. The Bharatiya Janata Party (BJP) had used the killing to target the Congress over law and order.