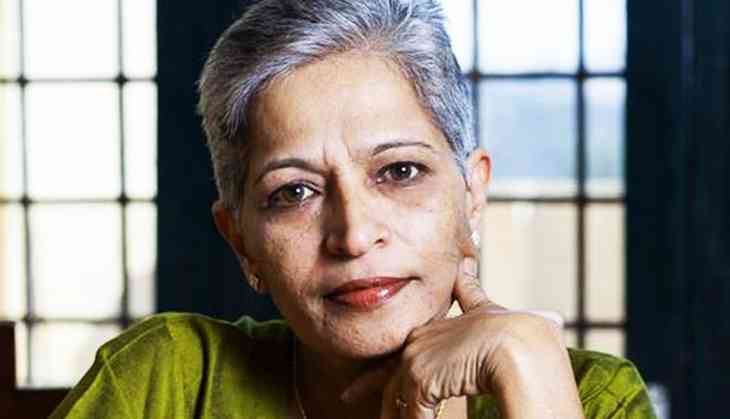 Amidst ongoing tug of war over murder of senior journalist Gauri Lankesh, brother Indrajit Lankesh has requested Central Bureau of Investigation (CBI) to probe into the killing of his sister.
Talking to the media, brother Indrajit Lankesh said, "Request CBI probe. We've seen Kalburgi issue that state investigated and with sadness I say they've not done anything."
He asserted that her sister was a social activist and was doing her job.
Indrajit added that, "There were no threats as of now as far as we know."
"The CCTV camera (in the premises) has captured the whole incident.. I am very confident that the culprits will be caught soon," he said.
"In fact her mobile phone also contains a lot of evidence and clues.. Investigation is underway.. I will provide details later in the day.," he said.
Noting that the police have secured the CCTV hard disk, Indrajit said, "I am requesting them to open it in front of me or my mother."
"The two CCTV cameras (near the gate and door) even without lights has captured the whole incident and in fact from the footage we can make out what has actually happened there.. planning and execution everything is recorded there," he added.
Senior journalist Lankesh was shot dead on 5 September at her residence in Bengaluru's Rajarajeshwari Naga by some unidentified assailants at around 8-8:30 p.m.
As per reports, three bullets were pumped in her body.
Lankesh's body was later shifted to the Victoria Hospital for the post-mortem.
Lankesh was the editor of the Gauri Lankesh Patrike, a tabloid described as an "anti-establishment" publication.
(With ANI inputs)