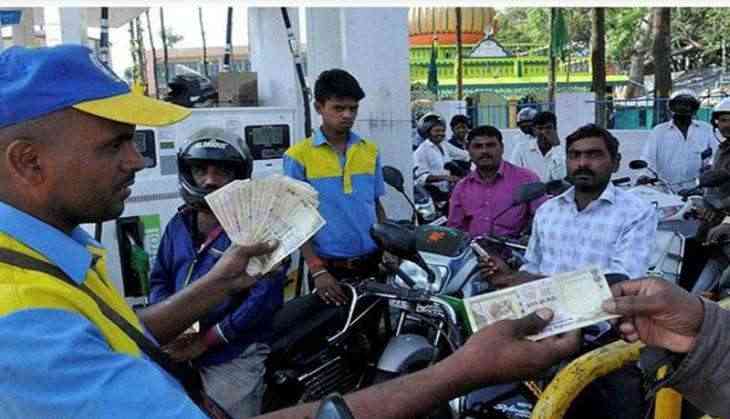 The fuel price across the country is jumping rapidly like having race with Dollars as who will touch the century first. In Mumbai and Delhi, Petrol and diesel price rose by at least 10 paise today morning. However, the petrol price is sliding closer to the Rs 90 mark in almost every cities.
The prices of petrol have crossed Rs 80 in Delhi for the first time in history on Saturday. And on Sunday it's being sold at Rs 80.50 per litre. The price of diesel here is Rs 72.61 per litre, up by 10 paise. While in Mumbai, petrol reaches at Rs 87.89 per litre, while a litre of diesel cost Rs 77.09; that's an increase of 12 and 11 paise, respectively.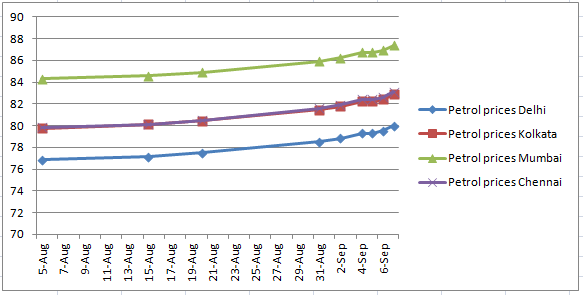 The fuel prices also continued to increase in other metro cities. Like in Chennai and Kolkata, petrol costs Rs 83.66 per litre now and Rs 83.39, respectively. It is an increase of 12 paise in both cases. Meanwhile, the prices of diesel are Rs 76.75 and Rs 75.46.
Meanwhile, oppositions have called off a nationwide strike 'Bharat Bandh' and protests on 10th September, over a record-break hike in fuel prices, which they blame on high taxes. The Shiv Sena put up posters in Mumbai protesting against the fuel price hike, calling it the BJP's 'achhe din'.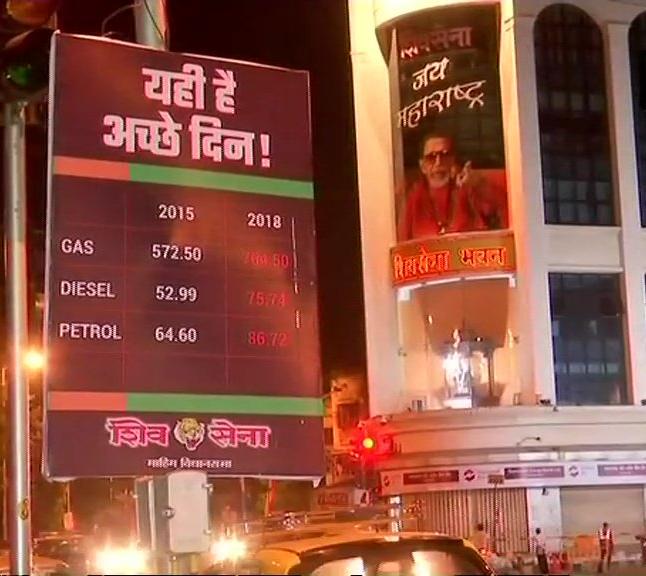 The opposition Congress on Saturday took a dig at ruling BJP for its silence on the major issues country is facing like the falling rupee, rising fuel prices and the alleged Rafale scam, dubbing it as the "Bahut Jhoothi Party (party of liars)".
Also read: Sidelined BJP' Shatrughan Sinha and Yashwant Sinha backs Kejriwal on Rafale scam attack on PM Modi calling BJP 'ghotaale baaz'