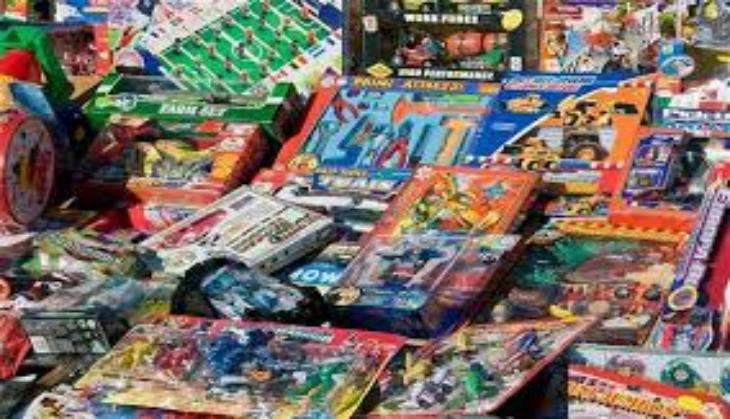 One person was killed in an explosion in Naya Bazar near Chandni Chowk area in the national capital today. The incident took place ahead of Diwali, the festival of lights, which will be celebrated across the nation with fireworks later this week.
Though the cause of the Delhi incident hasn't been ascertained yet, officials claim that locals had seen a man carrying a bag of fire crackers while smoking a beedi, which possibly triggered the blast.
Accidents involving explosives are a common occurrence across India ahead of Diwali as factories, typically without the mandatory safeguards in place, hire temporary workers to meet the seasonal demand for fireworks.
Here's a look at such accidents in recent years:
Sivakasi blast, 2016:
On 20 October, as many as eight people, including six women, were killed in a fire cracker mishap at the fireworks hub of Sivakasi in Virudhunagar district.
The mishap occurred when a fire broke out while crackers were being offloaded from a vehicle to a shop.
Viluppuram blast, 2016:
On 10 October, five people were charred to death while 11 others were critically injured in a blast at a fire cracker factory in Dindivanam town of Viluppuram district of Tamil Nadu.
Odisha blast, 2016:
Six people were killed in the Nayagarh cracker factory explosion. The cracker factory suddenly caught fire, which led to an explosion.
It was a huge and deadly explosion. Most of the victims were severely injured as the intensity of blast was quite high.
Andhra Pradesh blast, 2014:
An explosion at a fireworks factory in the state of Andhra Pradesh claimed 17 lives, including those of women and children.
The accident reportedly took place in the village of Vakatippa in East Godavari district. The dead included 14 women.
Sivakasi factory explosion, 2012
The 2012 Sivakasi factory explosion was an explosion at the Om Sakthi Fireworks Industries fireworks factory in Sivakasi, India on 5 September, 2012.
40 people were killed and more than 70 injured. The tragedy occurred in a fireworks factory which did not have a valid license.
Fire-related incidents in Delhi on Diwali
290 fire-related incidents were reported on Diwali in 2015. All incidents were minor and no major casualty was reported.
As many as 128 calls were received after midnight.
According to Delhi Fire Services department, the 6 pm to 9 pm time period is said to be the peak hour for people bursting crackers and this is when a majority of the calls were received.
In 2014, the Fire Brigade officials had attended 220 calls, while in 2013, they had responded to 75 calls in the duration.
In 2012, they had received 50-55 calls during this span, while in 2010 they had received 210 calls.