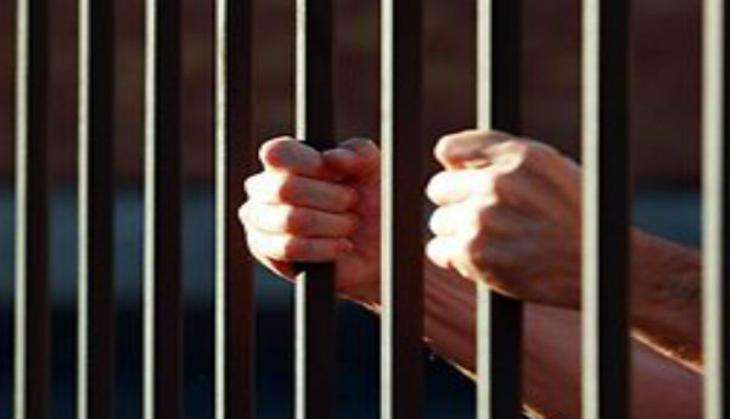 A former senior officer of a state-run bank has been awarded three years rigorous jail term for conspiring to defraud the bank and causing it a loss of over Rs 5.5 crore, with a court here saying he abused his position as a public servant.
Special Judge Vrinda Kumari handed down the jail term to 67-year-old K S Chadha, former Chief Manager of Punjab & Sind Bank branch in South Delhi, and slapped a fine of Rs 55,000 for offences of criminal conspiracy, cheating and corruption.
It also sent Sanjeev Arora and Vikram Arora, directors of accused firm Carda India Ltd with whom Chadha had conspired to defraud the bank, to four years rigorous jail term, saying these individuals were the "main players" in the conspiracy.
"As a public servant dealing with public money, it was his (Chadha's) duty to ensure legitimacy in movement of funds and it was also his prime duty to stay vigil in safeguarding the public money involved. A high standard of conduct is expected of a public servant.
"Instead, he showed utter disregard for his duties and abused his position as public servant without compunction and obtained for the convicts (Directors) pecuniary advantage without any public interest. He not only disregarded the established banking rules, procedures and guidelines but also brazenly manipulated the bank records," the judge said.
Throwing light on the role of the directors, the court said "the convicts 2 and 3 (Sanjeev and Vikram) were the main players in the conspiracy to defraud the Punjab & Sind Bank, Kailash Colony Branch and siphon off the money. They were also actual beneficiaries of the fraud perpetrated upon the bank."
The court said the loss of public money worth Rs 5.54 crore was suffered by the bank owing to the fraud perpetrated by the convicts in connivance with Chadha and observed that "economic offences... are required to be dealt with sternly".
However, the court took a lenient view towards Chadha considering his "grave" medical condition and handed over three-year jail term to him for the offence which entails upto seven years of imprisonment, considering that he was suffering from cancer.
According to the CBI's case registered in 2000, Chadha while functioning as Chief Manager, Punjab & Sind Bank at the Kailash Colony branch here, allegedly entered into a criminal conspiracy between 1996 98 with directors of Carda India Ltd to cheat the bank by sanctioning credit limits for the firm.
The court, which found the accused guilty of various offences of cheating, using forged documents and conspiracy under the IPC and under provisions of Prevention of Corruption Act, also imposed fines of Rs 1.85 lakh and 85,000 on Sanjeev and Vikram respectively. It also imposed a fine of Rs 50,000 on the private firm.
During trial, the accused denied the evidence pertaining to their role and claimed innocence.
--
PTI