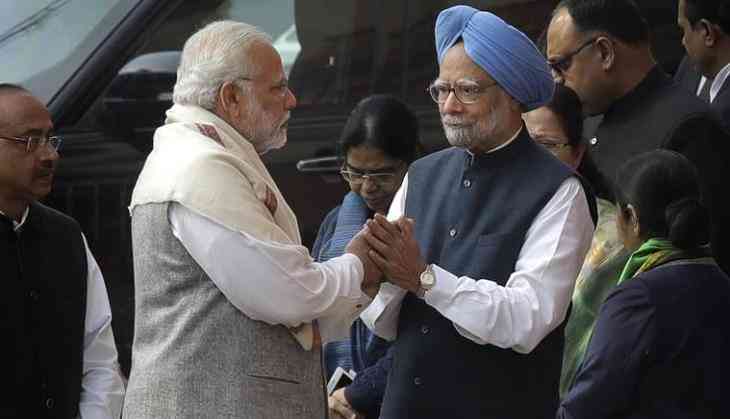 Former PM Manmohan Singh and PM Modi
Former PM Manmohan Singh has clearly attacked PM Narendra Modi again, after he took a jibe at him for giving a bogey to the press and its questions.
Dr Manmohan reminded the gathering about his term as the prime minister and said that he wasn't afraid of talking to press or even holding a press conference. But he said that PM Modi seemed to be avoiding the media and it was unfair to tag Dr Singh as "silent."
While speaking at the release of a book, former PM said that "People say I was a silent Prime Minister. But I wasn't the Prime Minister who was afraid of talking to the press. I met the press regularly, and after every foreign trip I undertook, I gave a press conference."
This is for the first time most probably that a prime minister has not done a single press conference, since assuming the power and now, with less than 100 days left for the Lok Sabha election, it highly seems impossible for PM Modi to hold any. He has taken the route of social media, where he tweets every matter and also talks to the nation with a radio program titled "Mann ki Baat," ones every month.
Recently, Congress president Rahul Gandhi took a jibe at PM Modi for ignoring the questions of the press and said, "try one someday, because it's fun having questions thrown at you."
Former PM Manmohan Singh further said at the book release that, "Life has been a great adventure and enterprise, and I have no regrets. The country has been immensely kind to me and I will never be able to repay this debt."
Also read: 'Government ready to give Rs 15 Lakh to everyone but this institution is not letting it,' claims Minister Ramdas