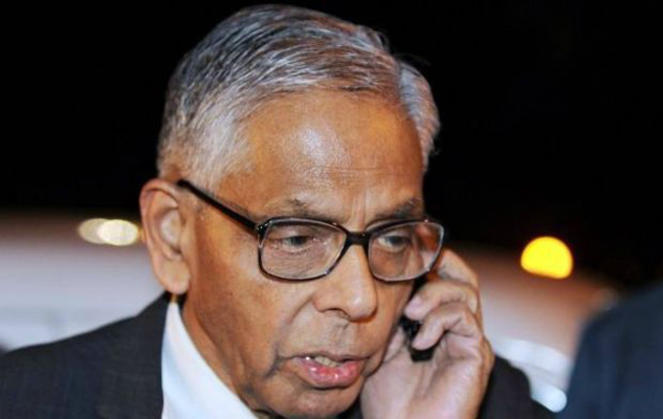 Responding to his name appearing in three instances in the Italian court order on the Agusta Westland Chopper case, former National Security Advisor, MK Narayanan said he had not been bribed. 
He added that he was not aware of any call made by them to former Prime Minister Manmohan Singh and they only only reiterated what the NDA government had asked them to do.
In an exclusive interview with NDTV, he said, "Don't drag me into the BJP, Congress conflict; I answer only for myself." In another interview to Times Now, Narayanan stated,"Blacklisting took place after I left from there, I left in 2010, blacklisting took place in 2013."
He asserted that he had shared all the details with the CBI.
Earlier today, Congress president Sonia Gandhi said she was not afraid of anything as the party had nothing to hide in the case. She was quoted saying,"We have nothing to hide. Let them (BJP) take my name, I am not afraid," she said, asking, "Why hasn't the government conducted any inquiry in 2 years?"
Agusta Westland's Rs 3,600 crore contract for supplying 12 VVIP choppers to the Indian Air Force was scrapped by the UPA government over charges of kickbacks to Indian agents. In January 2013, India cancelled the deal and the CBI was assigned to investigate the matter.