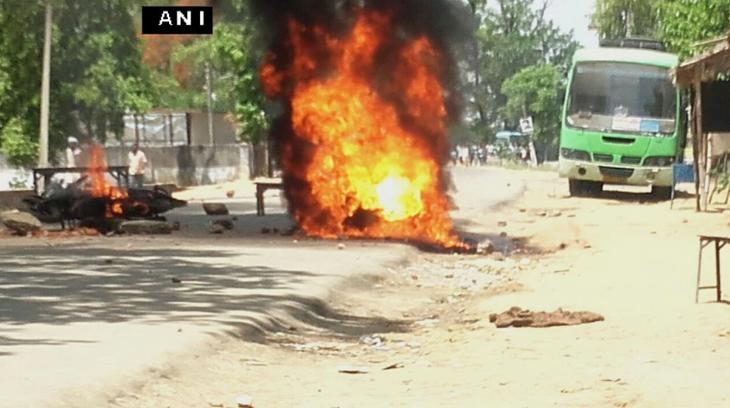 On 26 May, former Bihar chief minister Jitan Ram Manjhi's convoy was reportedly attacked while he was on his way to meet the protestors agitating against LJP leader Sudesh Paswan's murder in Dumaria, Bihar.
An agitated mob allegedly set one of the convoy vehicle on fire. A large group of people also pelted stones at his car. The police were forced to fire in the air to control the raging mob.
According to a News18 report, LJP chief Ram Vilas Paswan accused the current Bihar government led by Nitish Kumar for the attack on Manjhi's convoy and the murder of the LJP leader.
Lok Janshakti Party (LJP) leader Sudesh Paswan was murdered in Dumaria district, near Gaya, in Bihar on Wednesday.
As per reports, Paswan was campaigning for panchayat elections in Dumaria when he was reportedly shot dead allegedly by Naxals.