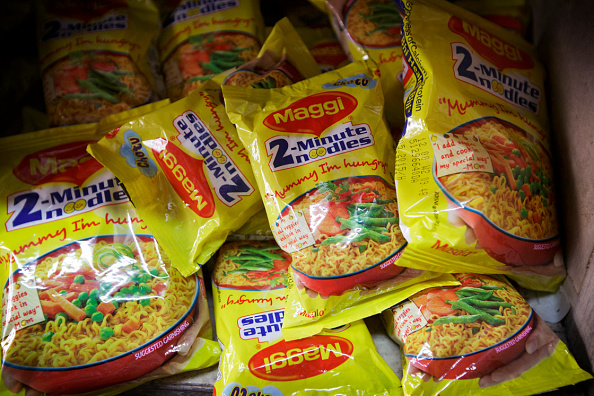 Food Processing Minister Harsimrat Kaur Badal has slammed the Food Safety and Standards Authority of India (FSSAI) for creating an environment of fear in the food processing industry. The statement comes in the wake of FSSAI's ban on Nestle India's Maggi noodles and the crackdown on other processed food makers.
- During a conference organised by the Confederation of Indian Industry (CII) on Wednesday, Badal said that the action taken by FSSAI is discouraging innovation in the food industry.
- She told the regulatory body to streamline its regulations for the food processing sector, which is vital for the country's food security.
- The Union Minister announced that a task force has been formed by Prime Minister Narendra Modi on her request for the growth of the sector which will also look into the regulatory issues. The committee will reportedly have the representatives of the CII and the respective state heads as members.
- Badal also announced the creation of a special committee within the Food Processing Ministry in order to resolve the food industry issues.
- Last month, FSSAI had banned Nestle's Maggi saying it was 'unsafe and hazardous' after tests found presence of Monosodium glutamate (MSG) and lead above permissible limits.
- Following the Maggi fiasco, FSSAI ordered testing of noodles, pastas and macaroni brands such as Top Ramen, Foodles and Wai Wai sold and manufactured by seven companies, to check compliance with the norms.