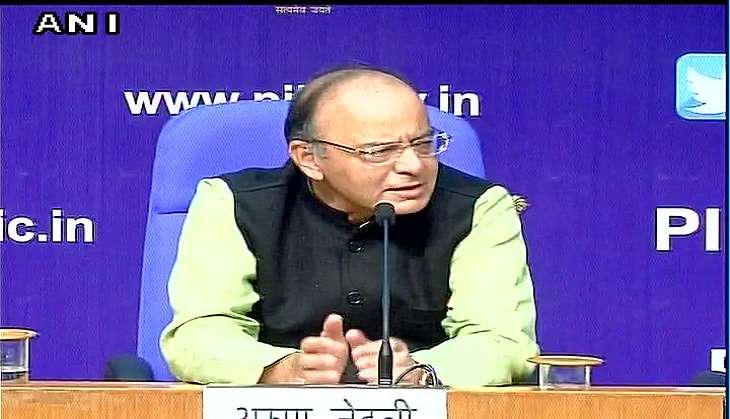 In a bid to promote cashless transactions, Union Finance Minister Arun Jaitley, on 8 December, announced various discounts on digital payments.
Suggesting that transactions through cash have economic as well as inbuilt cost in a democratic set-up, the Finance Minister said the government is promoting payment by credit, debit cards, and e-wallets.
Jaitley said the country has seen many changes in last month and announced a slew of measures that the government has taken to expedite the digital switchover, including a 0.75% discount for those who purchase petrol or diesel through digital payments.
Here are the measures announced:
0.75% discount for buying fuel through digital transactions.
Insurance cover worth Rs 10 lakh for those who book Railway tickets through digital mode.
People using FASTAG and RFID TAGS on Toll Plazas at national highways will get 10% discount for digital payments.
5% discount on digital payment mode for railway facilities like catering, retiring rooms.
People buying monthly seasonal tickets in the Suburban railway networks through digital payment mode, to get 0.5% discount.
No service tax will be charged on debit and credit card transactions of up to Rs 2,000. Currently, a 15% tax is imposed on these transactions.
Buying general, life insurance policies from PSU insurers' websites and premium to get 10% and 8% discount.
Prime Minister Narendra Modi today took to Twitter and announced the following decisions taken by the Centre:
Noteworthy incentives to increase cashless transactions & eliminate any scope for corruption and black money. https://t.co/dTNBKnxZbZ pic.twitter.com/msbWLT5kH5

— Narendra Modi (@narendramodi) December 8, 2016
Benefit at petrol pumps. pic.twitter.com/XxBBSnfcKm

— Narendra Modi (@narendramodi) December 8, 2016
POS machines in villages and 'Rupay Kisan Cards' for farmers. pic.twitter.com/fr1bFq24Fb

— Narendra Modi (@narendramodi) December 8, 2016
Digital payments for ticket discounts. pic.twitter.com/2yH8vuMi0G

— Narendra Modi (@narendramodi) December 8, 2016