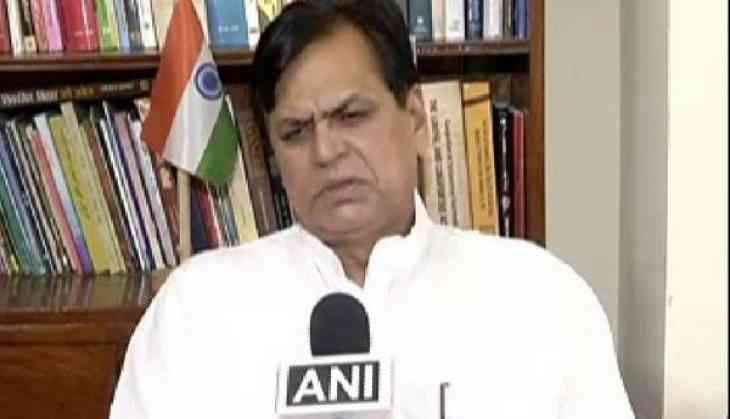 After the Supreme Court revived criminal charges against former Bihar chief minister Lalu Prasad Yadav in the fodder scam case, the Janata Dal (United) has made it clear that the development will not change ties between them and the Rashtriya Janata Dal (RJD) whatsoever.
"This controversy won't impact our alliance with the RJD in the state," JD (U) leader Ali Anwar told ANI.
He further reaffirmed, "that whatever the Bharatiya Janata Party (BJP) wants in the state, will not be fulfilled.
This comes after the Centre came down heavily on Nitish Kumar and questioned the Bihar Chief Minister's silence over the 'historic judgement' in the fodder scam case.
"It is shocking. His silence baffles us. He was one of the prominent persons who led agitation against the fodder scam. Will he compromise it to save his position? Why is he silent on this historic judgement?" Union Minister Ravi Shankar Prasad told ANI.
Yesterday the Supreme Court revived the criminal conspiracy charges against the former Bihar chief minister and others in the fodder scam case.
The two-judge bench also ruled that the trail should be completed within nine months of time.
The Jharkhand High Court in 2014 gave relief to the RJD supremo and others by dropping charges of criminal conspiracy, criminal breach of trust and prevention of corruption in the fodder scam.
Around 53 cases were registered for misappropriation of funds on the pretext of buying fodder for cattle.
Previously the High Court had canceled the cases on the grounds that a person convicted in one case could not be tried in similar cases based on same witnesses and evidences.
However, the CBI had contended that though the cases have arisen from the fodder scam, they are different in nature as different amounts were involved from different treasuries.
The fodder scam relates to fraudulent withdrawal of around Rs. 1,000 crore by the Animal Husbandry department from various districts when Lalu was the Bihar Chief Minister from 1990 to 1997.
-ANI