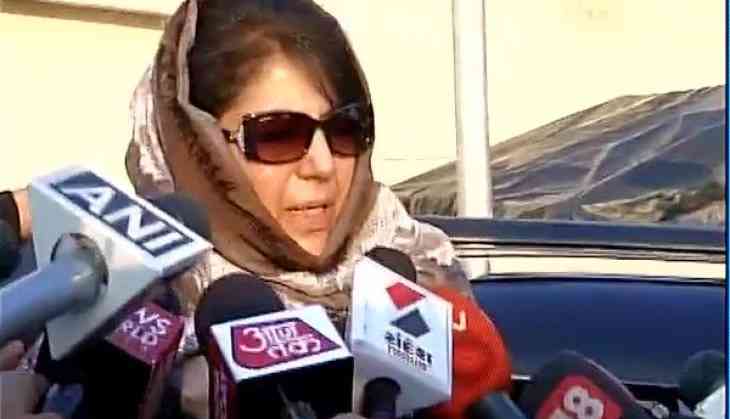 Calling on the nation to divert their attention to the scores achievements of the Kashmiri youth across all fields, Jammu and Kashmir Chief Minister Mehbooba Mufti on Monday asserted that not all youngsters were involved in the stone-pelting incidents.
Talking to media, Mufti said, "I know Kashmir issue is serious but I don't believe there is anything which cannot be resolved."
Claiming that not all Kashmiri youth are involved in stone pelting, Mufti said that if all they had done was sloganeering, then so many children would not have passed in their recent exams.
Her statements came while she attended the opening ceremony of Civil Secretariat in Jammu and Kashmir.
Last Saturday, Mufti said that Prime Minister Narendra Modi is the only hope to address the 70-year-old Kashmir issue once and for all.
Mufti came out in strong support of Prime Minister Modi saying he alone can help the people of the state in these troubling circumstances.
Speaking at the inauguration of a much-awaited flyover in Jammu, the Chief Minister said, "If anyone can take us out of this quagmire, then it is Prime Minister Narendra Modi. He has the mandate. Whatever he decides, the nation will support him."
-ANI