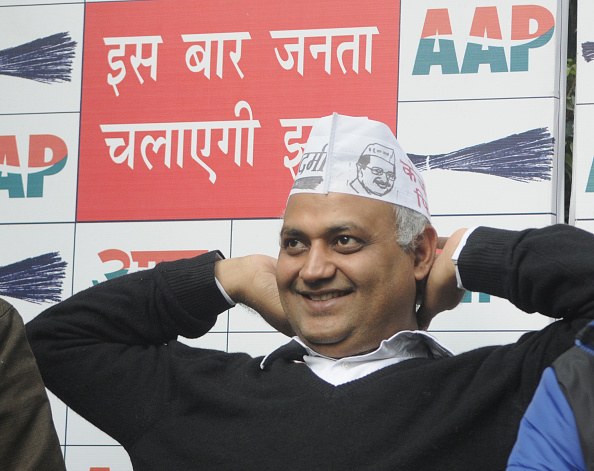 Delhi Police has registered a case of domestic violence against Aam Aadmi Party MLA Somnath Bharti on the basis of the complaint filed by his wife Lipika Mitra. The FIR has been registered at the Dwarka police station.
The FIR was lodged after a probe conducted by the Crime Against Women's Cell of the Delhi police. A case was registered against Bharti under sections 307, 323 and 498A of the Indian Penal Code (cruelty by husband or relative).
Lipika had accused Bharti, MLA from Malviya Nagar, of domestic violence and had approached the Delhi Commission for Women with her complaint.
In her complaint, Lipika had said that she was suffering from extreme physical, mental and verbal harassment from Bharti since their marriage in 2010. Lipika had also accused her mother-in-law of harassing her.
In June this year, Somnath Bharti had claimed that the couple had had no relationship over the past five years.