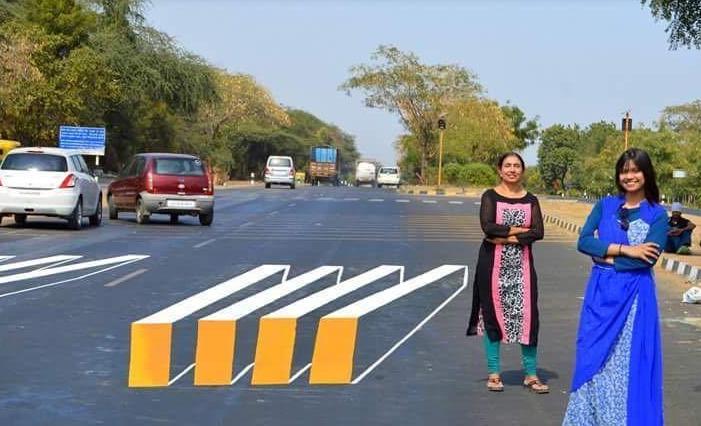 Two artists from Ahmedabad, Gujarat, are taking 3D art to the next level.
Saumya Pandya Thakkar and Shakuntala Pandya have come up with an innovative design to make the zebra crossing more visible to pedestrians and vehicles alike.
It has been observed that vehicles often ignore the crossing and do not leave space for pedestrians in case of congested roads - a trend that leads to increased accidents and poor road safety.
With this 3D zebra crossing, which appears like a road block, the vehicles will be required to stand behind the crossing hence giving way to pedestrians.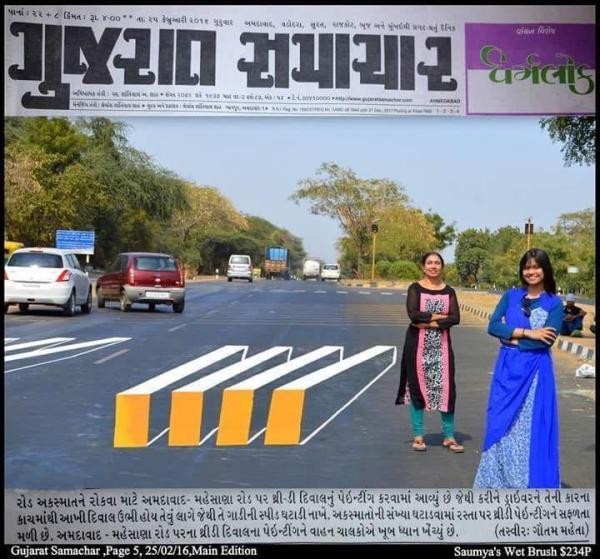 The drivers will be forced to go slow and avoid accidents.The two women did some outstanding work. The 3D art will be used at all the intersections all over the state.