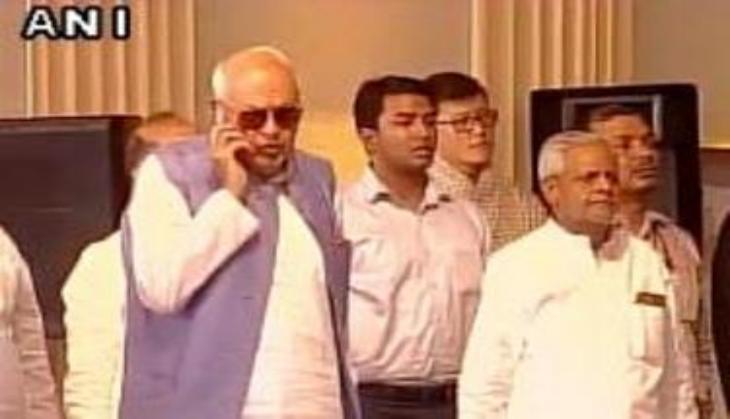 National Conference patron Farooq Abdullah on Friday drew flak from all quarters for speaking on his mobile phone while the national anthem was being sung at the swearing-in ceremony of Mamata Banerjee as the Chief Minister of West Bengal.
The Bharatiya Janata Party (BJP) dubbed the incident as unfortunate and asked Abdullah to tender an apology.
"It is the responsibility of every Indian to respect the national anthem. Dr. Farooq Abdullah is an eminent politician, we don't expect such behaviour from leaders like him," said BJP leader Ravinder Raina.
"Nothing is more unfortunate than disrespecting the national anthem. It is highly condemnable. He owes an explanation. He should tender an apology," he added.
Meanwhile, National Panther Party (NPP) also condemned the act and called for strict action against the former Jammu and Kashmir chief minister.
"It is disrespect to the national anthem... It should be taken seriously followed by action," said NPP leader Harshdev Singh.