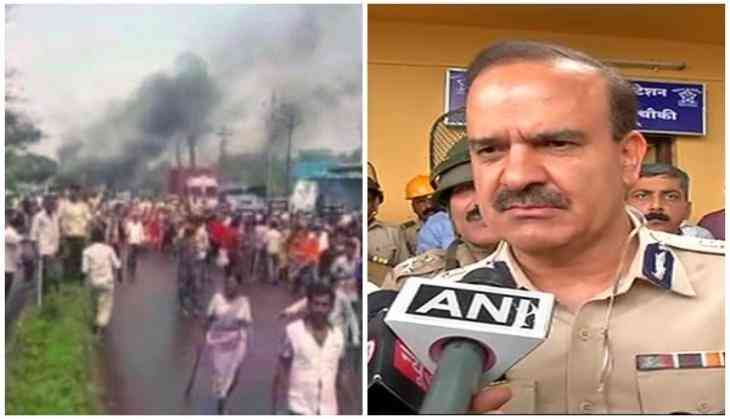 Hours after the farmers' protest turned violent on the Thane- Badlapur highway, Thane Police Commissioner Param Bir Singh said that situation was normal and a case of attempt to murder will be registered against the protestors.
"We will investigate and find out the reason or person behind this. We are registering an attempt to murder case as well in this against the accused. We have not detained anyone yet," Singh told media.
Singh also assured that the situation is now under control, though both policemen and villagers were injured during the protest.
"The situation is normal now. Some villagers attacked a police team and the DCP, after which we used pellet guns on the protestors. Four villagers and 12 policemen were injured and are being treated. Neither a curfew nor Section 144 would be imposed in the area," he said.
Earlier, the protesting farmers said that their land was being acquired by the Ministry of Defence.
Additional forces have been sent to the spot, including riot control vehicles.
Rs. 30,000 crore of farm loans were waived off in Maharashtra amidst large-scale protests.
The BJP-led Government in Maharashtra had backed down on Sunday and agreed in principle to a loan waiver for all sections of farmers.
The farmers had been agitating for the past 10 days and finally, the loans were waived off.
-ANI