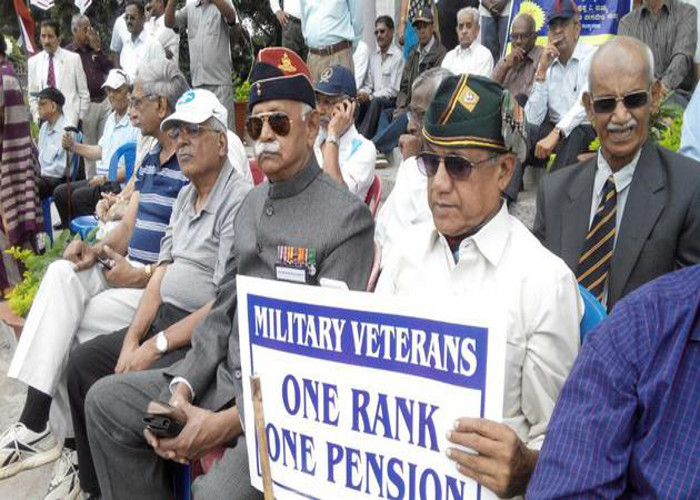 Defence Minister Manohar Parrikar announced the implementation of OROP scheme today but the army veterans are unhappy with certain parts of the package and have decided to continue their agitation.
Defence Minister Manohar Parrikar told reporters here that OROP, that implies uniform pension for armed forces personnel retiring in the same rank with a same length of service, would be implemented from 1 July, 2014 on the basis of calender year 2013.
The pension would be revised every five years and defence personnel who take voluntary retirement will not be covered, Parrikar said, adding that a one-member judicial committee would be constituted to report within six months after examining various aspects of the "complex issue".
Arrears, estimated to cost between Rs 10,000 crore to Rs 12,000 crore, would be paid in four half-yearly instalments.
However, all widows, including war widows, will be paid in one installment.
Ex-servicemen, who have been on an agitation for the past 84 days, took no time in rejecting the government's announcement and declaring that they will continue the stir.
They also announced a massive rally on 12 September.
What has riled the ex-servicemen is the decision to review the pension every five years instead of two years for which they were willing to settle. Another objection pertained to leaving out ex-servicemen who had gone for premature retirement.
Another sticking point is the setting up of a one-member judicial committee which will examine interest of retirees of different periods and different ranks. It will also address inter-service issues.
Instead, ex-servicemen want a committee with five members, including three of them, to report within 30 days.
Rejecting the government's announcement, Maj Gen (retd) Satbir Singh said, "Government has only accepted one of our demands and rejected six. They have gone back on their promises. We have no option but to continue our agitation."
-PTI