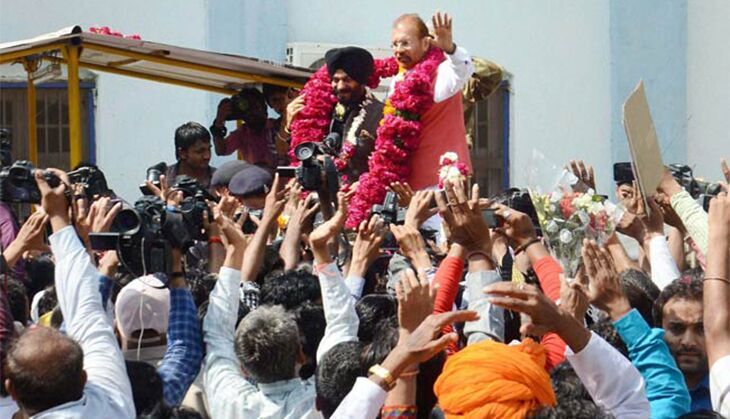 Nine years after he was arrested in two fake encounter cases, controversial police officer DG Vanzara returned to Gujarat and hinted at joining politics at a reception on 8 April.
Vanzara, a former inspector general of the Gujarat police, held a sword in one hand and said that he will start a vikas janandolan (people's movement for development). 
He also defended his reputation as an 'encounter specialist', according to the Hindustan Times. 
"If there were no encounters, Gujarat would have turned into another Kashmir. We are done with the fielding. Now, it's our turn to bat," he said.
Vanzara was a key accused in the cases of Ishrat Jahan in 2004, and Sohrabuddin Sheikh in 2005. Courts pronounced both as fake encounters and Vanzara was arrested in April 2007, and spent eight years in jail. Last year, he was released on bail He was released on bail last year but restricted from entering Gujarat. Last week, that restriction was relaxed. 
"From today, Gujarat's issues are my issues. I am not happy with prevailing conditions. But it calls for two hands to clap. Later, it can be in the form of politics or (by joining) any DG Vanzara, Former Gujarat Inspector General of Police party," he said.
Referring to the Ishrat Jahan case, Vanzara said LeT operative David Headley's testimony made it clear that the encounter was genuine.
"The country has come to know in the past 2-3 months how politicians for their vested interest came out with conspiracy after conspiracy and jailed the nationalist police officers from Gujarat," he said.
"The current government is a nationalist one. I think the government will not make any compromise on its nationalist ideology," he said.