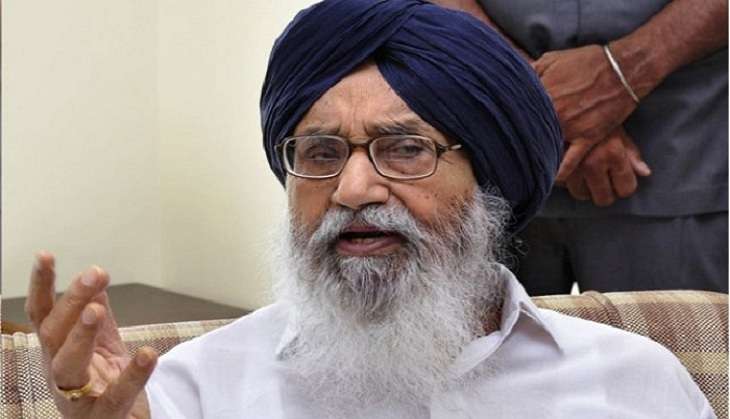 On 29 September, following the surgical strike carried out by the Indian Army along the Line of Control (LoC), Punjab Chief Minister Parkash Singh Badal put the entirety of the state's political machinery in emergency mode.
While monitoring the current situation during an emergency meeting convened at his official residence, Badal directed the Chief Secretary and the Director-General of Police to ask the concerned Deputy Commissioners (DCs) and Senior Superintendents of Police (SSPs) to oversee the entire evacuation process in the border districts of Ferozepur, Fazilka, Amritsar, Taran Tarn, Gurdaspur and Pathankot.
He directed the DCs to identify a suitable location for setting up camps and ensure that none of the residents being evacuated were put to any sort of inconvenience or hardship. He also personally spoke to the concerned Cabinet Ministers and MLAs to camp in these border districts in which their assembly constituencies fall, to keep close liaison with the district administration to ensure the safe movement of residents of the villages within the close proximity of International Border.
Badal also directed the chief secretary to immediately release Rs. One crore each to all Deputy Commissioners of the six border districts to meet out any exigency arising out of the prevailing situation.
He has scheduled an emergency meeting of the state Cabinet today at 6 pm to review the entire situation.
Recalling the indomitable spirit of patriotism of the Punjabis to defend the national unity and integrity of the country, Badal urged them to demonstrate the same spirit in consonance with their age old ethos of valour and self-esteem.
The meeting was attended by Chief Secretary Mr. Sarvesh Kaushal, Principal Secretary to Chief Minister Mr. S K Sandhu, DGP Suresh Arora and Special Principal Secretary to Chief Minister Mr. Gaggandip Singh Brar.
Union Home Minister Rajnath Singh spoke to Badal over telephone this morning to request him to immediately start the process of evacuation of people residing in villages falling within ten kilometres of the International Border in view of the escalating situation.
--ANI