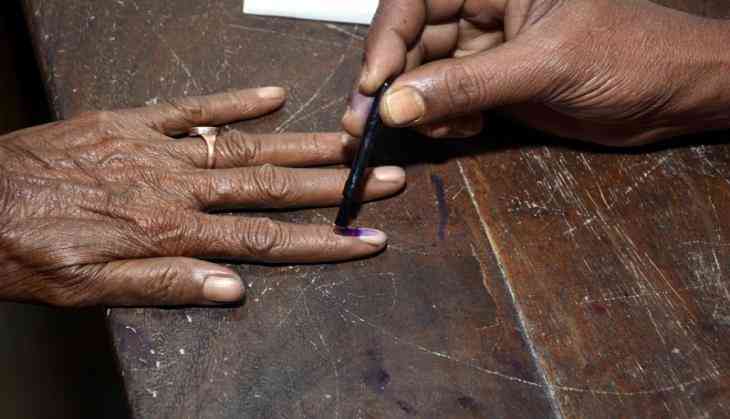 The Election Commission of India has announced the dates for the Lok Sabha polls and the polling will begin from 11 April, to be held in 7 phases. Lok Sabha Elections for the 545 seats will be held in 7 phases. The term of the present Lok Sabha ends on June 3. EC has announced simultaneous assembly polls in four states, i.e Andhra Pradesh, Arunachal Pradesh, Sikkim and Odisha along with Lok Sabha polls.
Except for Odisha, polling in all three states will take place in one phase on April 11. While in Odisha polling will be held in four phases.
Andhra Pradesh, Arunachal Pradesh and Sikkim will go to vote on April 11. Elections in Odisha will be held in four phases on April 11, 18, 23 and 29.
However, this Arunachal Pradesh's first Parliamentary polls since Telangana was carved out. The state has 25 parliament and 175 assembly seats.
In BJP-ruled Arunachal Pradesh, polling will be held for 60 seats. Meanwhile, now Sikkim is the only state in the northeast where the BJP is not in power. It will witness polling on its 32 assembly seats.
The Election Commission on Sunday imposed 'model code of conduct' with immediate effect, which lays down the dos and don'ts ahead of the elections, has come into effect from today. The code also bars the government from announcing policy decisions.
Polling Begins: April 11
Counting of Votes/ Results: 23rd May
#LokSabhaElections2019 schedule as announced by #ElectionCommission pic.twitter.com/KwQRwOlnBu

— PIB India (@PIB_India) March 10, 2019
The election for the 543 constituencies across the nation would decide upon the next government, and in the last polls of 2014, it was the NDA which won 336 seats and comfortably formed the government.
Earlier, the last three elections (2004, 2009 & 2014) were held from 20 Apr to 10 May (4 phases), 16 April to 13 May (5 phases) and 7 April to 12 May (9 phases), respectively.
Also read: Lok Sabha Election 2019 schedule: Voting to begin from April 11, results on May 23; Know all key dates of polls